Instructions
1. Click on the green "Online Status Bar" in the upper-right hand corner of the screen and select "Online" from the drop-down menu. You should also see the number of inspections "ready for upload."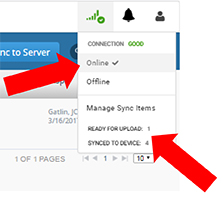 2. From the same drop-down menu, select "Manage Sync Items."
3. Select the inspections you want to upload.
4. Click the "Select Sync to Server" button at the bottom of the screen. You should see an alert that your items have been uploaded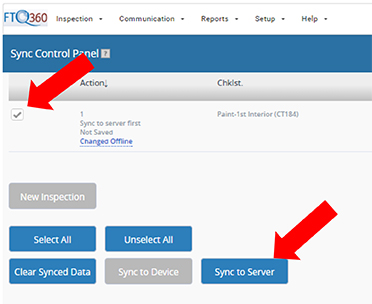 A progress meter shows progress of syncing of inspections and attachments. The underlying syncing process improves interrupted uploads - they do not need to start over. Also very large inspections with many pictures can be handled by devices that have lower powered processors.