Instructions
1. Go to: Setup > Customization > Company Department Listing.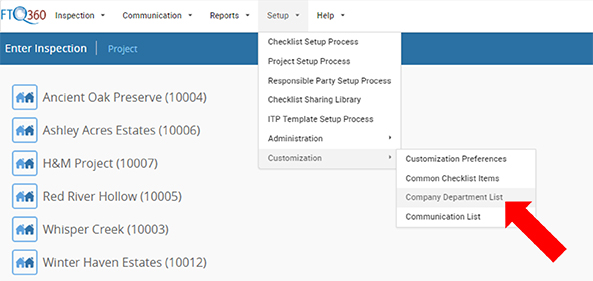 2. Click the "+Add" button to add a new department to your company list.

3. Code - Enter a "Department Code" from scheduling or accounting records, or use the default code generated by the system.
4. Description - Enter or edit the title of the company department.
5. Reports - Click the checkbox if you would like this department to receive automated email reports and notifications.
6. Email - Enter the email address where you would like reports and notifications sent. You may enter multiple email addresses by separating them with a semicolon ( ; ).
7. Active - If you would like to hide the company department from the system, uncheck the "Active" box.
8. Delete - If you would like to delete the company department altogether, click the trashcan icon.
9. Save or cancel your changes when you are finished.