Instructions
1. Go to: Setup > Administration> Account Management.
2. Select "Change Account Manager" from the Process Menu.
3. Select the new User from the "Transfer Account Management To:" drop-down box.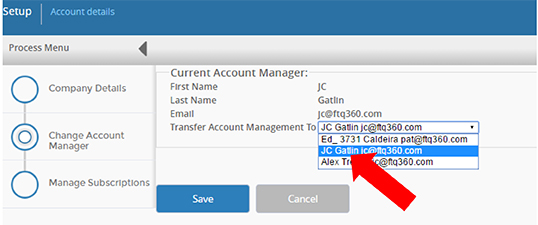 If the User does not appear in the drop-down menu, he or she is not set to Account Manager in Permissions. To edit User Permissions, click here.
4. Click the "Save" button at the bottom of the screen.