Instructions
1. Go to: Reports > Activate  Reports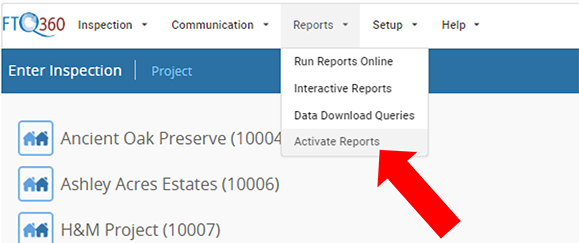 This page shows you the Report Name and the selection order in parenthesis. (i.e Project>Phase>Checklist). Reports that are actively available to run on the Interactive Reports page are checked in the Active column.
2. Check the boxes of the reports you want to show on your Interactive Reports page.
3. Click the "Save" button at the bottom the screen.