You can change your password for FTQ360 in User Preferences.
---
Instructions
1. Click the "person" icon in the upper right corner. This will give you drop-down menu.
2. Click User Preferences.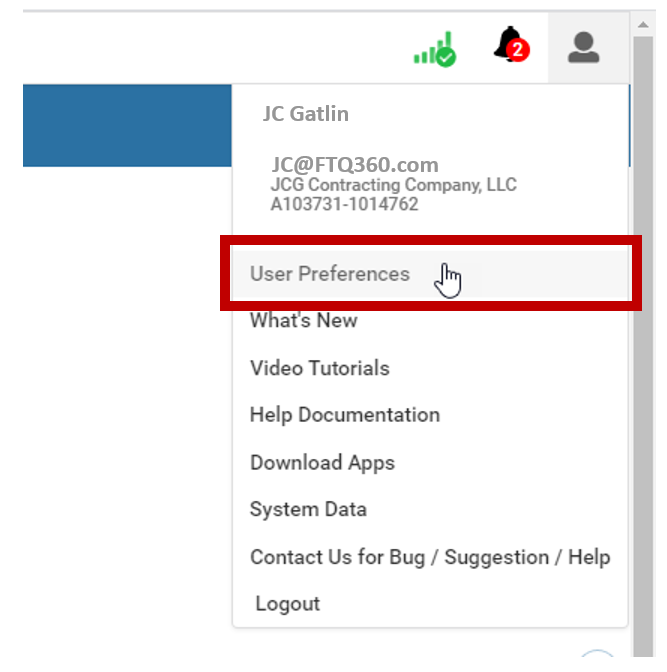 3. Type the new password in the Password field and in the Confirm Password field.

4. Click "Save" to save your new password.