If you're having an issue, you can send the system data from your device to the developer to review. This feature makes a copy of the FTQ360 data table on your device and uploads it to the server.
---
Instructions
1. Go to Help>System Data
2. Type the date the inspection was performed in the first field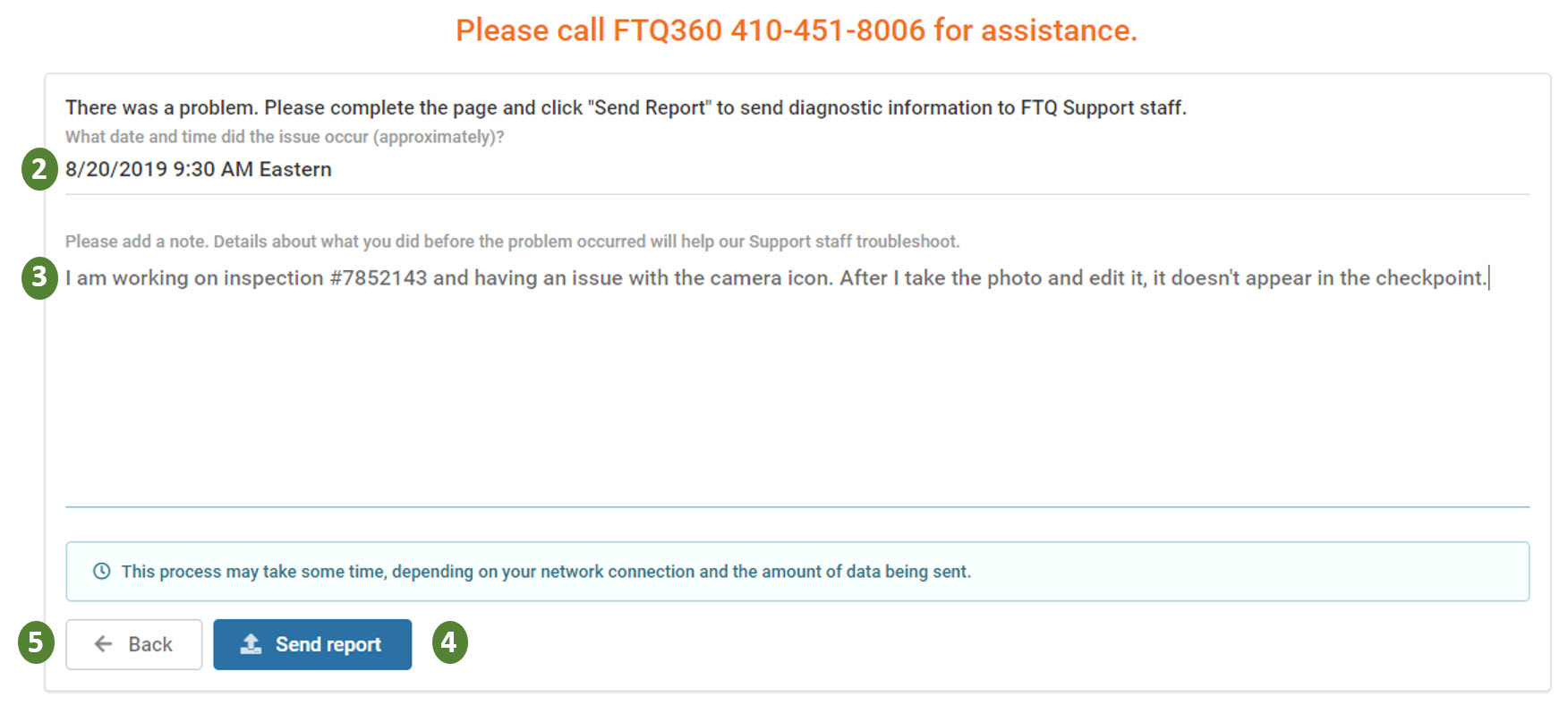 3.
Type the description of the problem you're experiencing.
Add as many details as possible

Include the Inspection ID number

Add what you were doing when the error occurred and what page in the software you were on
4. Click the blue "Send Report" button
5. Click the Back button to return to the previous screen