Responsible Parties are the "party" (Company, Organization, Vendor, Crew, Person) who performed the work that is being inspected and responsible for fixing any deficiencies that are found.
---
Instructions
Add a new Responsible Party/Subcontractor
1. Go to: SETUP > Responsible Party Setup Process on the menu bar.
2. Click the blue "Add New" to add a new Responsible Party.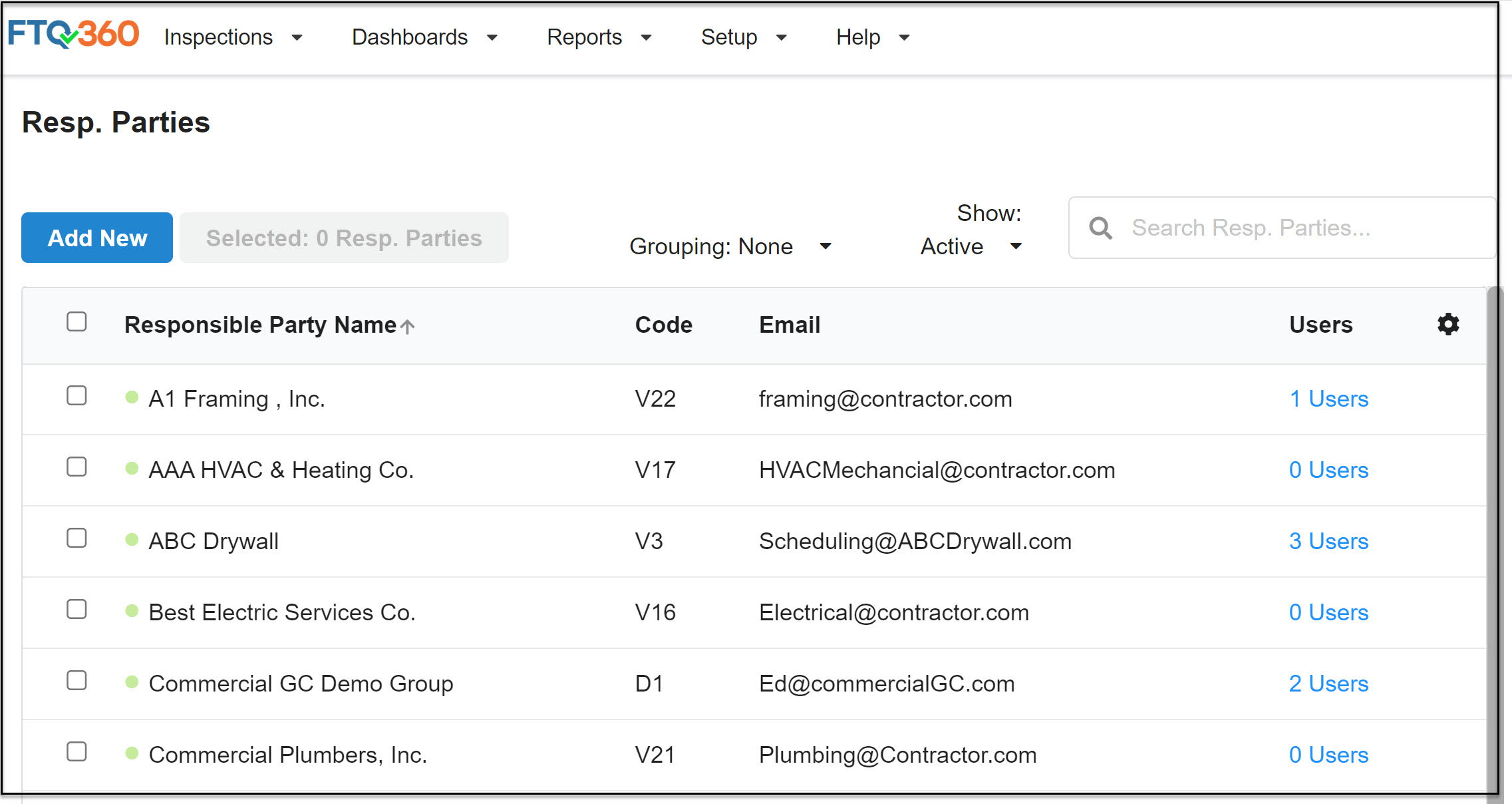 3. In the pop-up window, you can enter one or multiple Responsible Parties. For multiple Responsible Parties, click enter after each one so each Resp. Party is on a separate line. In the code field, you can enter the starting code number. If you have specific vendor codes that match your scheduling or accounting software, you can assign those after you add them.
4. Click the "Create Responsible Party" button: This will add the Responsible Party to your Account. Once added, you can edit the codes, email addresses, users, and other details.
Add a new Responsible Party/Subcontractor
5. Select the Responsible Party to edit: Click the circle at the beginning of the row to select that Responsible Party. This will open a Edit Panel on the right hand of the screen.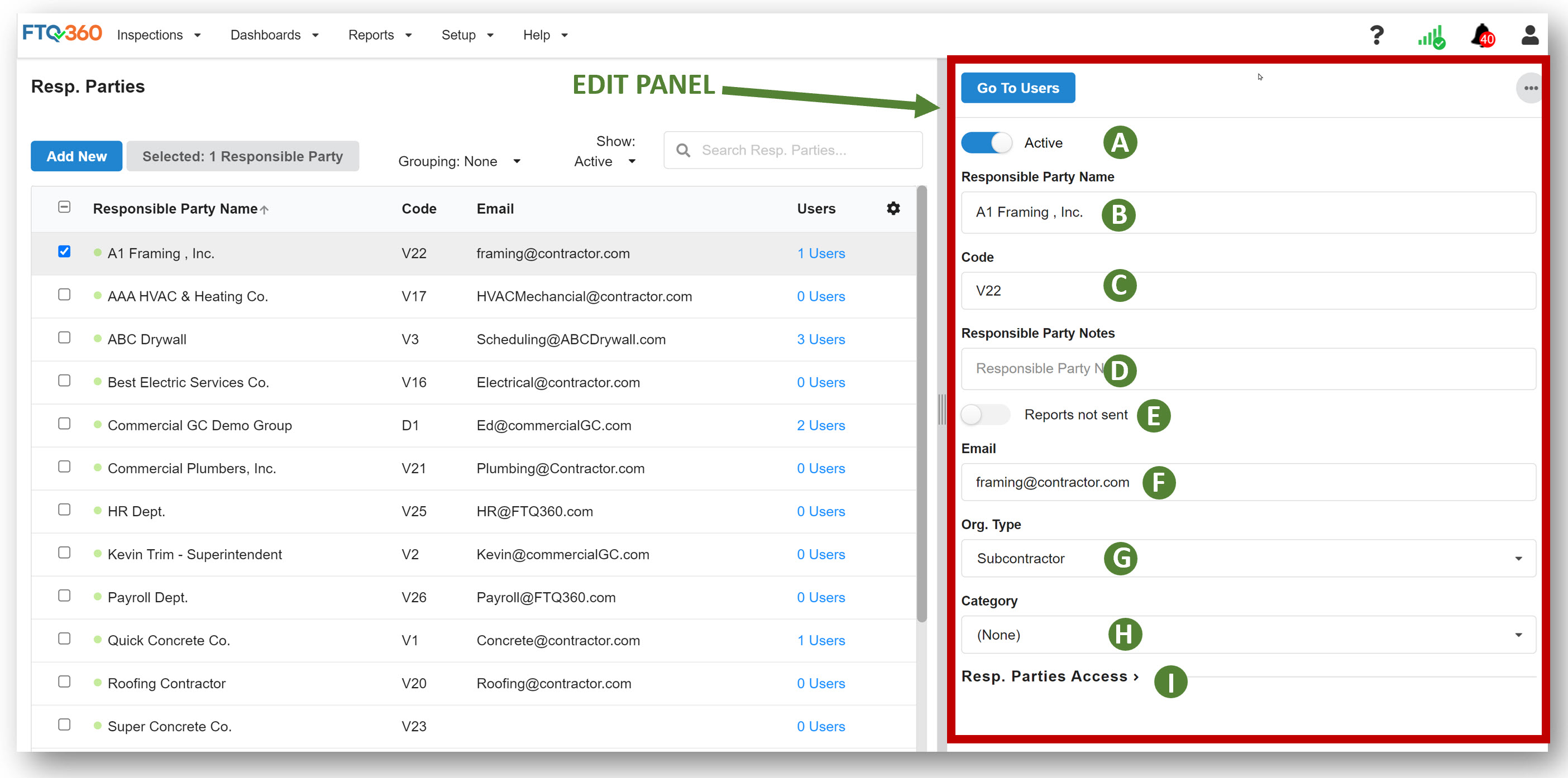 A. Active Button:

Set the Responsible Party to Active or Inactive

B. Responsible Party Name:

This field allows you to edit the Resp. Party name, if needed.

C. Code:

This is the Responsible Party identifier and can be changed to a specific alpha-numeric code. However, the code must be unique. Two Responsible Parties cannot share the same code.

D. Responsible Party Notes:

Add reference notes in this field, such as contact info. These notes are for the Administrator's purpose only, and will not appear on the inspection reports.

E. Reports button:

Toggle this button to include or omit this Responsible Party from receiving auto-reports.

F. Email Field:

Type the email address(es) that Inspection Reports, Deficiencies, and Auto-Reports should be sent to. Separate multiple email address with a semi-colon ( ; ).

G. Org. Type:

Use this dropdown menu to select an Organizational Type, such as Company Department, Subcontractor, Supplier. etc.

H. Category:

Use the drop down menu to attach this Responsible Party to a Category. (i.e a Concrete Company would have the "Concrete" category selected.

I. Responsible Party Access:

Click into this section to set what Projects and Checklists this Responsible Party has access to.
6. Click Save button.