Comments on the inspection entry screen streamlines field communications. With it, you have the ability to involve any number of people in back and forth discussions surrounding resolution of an issue. These notes are private and only appear on the inspection entry screen. They do not print on the Inspection PDF report.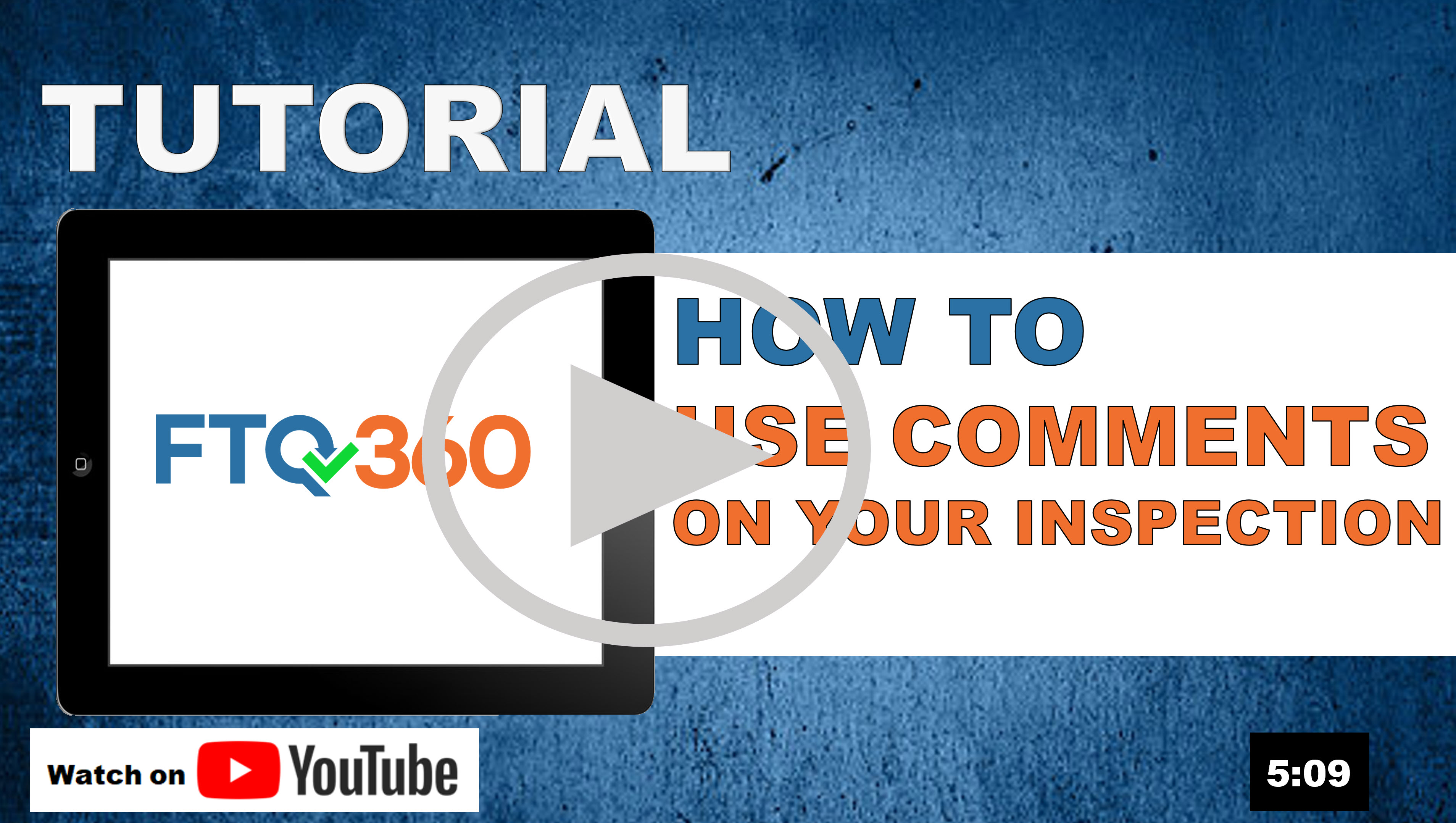 ---
Instructions
1. Click the Comments bar (a three line icon) in the checkpoint and select Add Comment.

2. In the comments box that appears below the checkpoint, type the note or comment.
The formatting bar allows you to bold, italicize, underline, and bullet the text. Or you can insert date and time, GPS coordinates, and weather.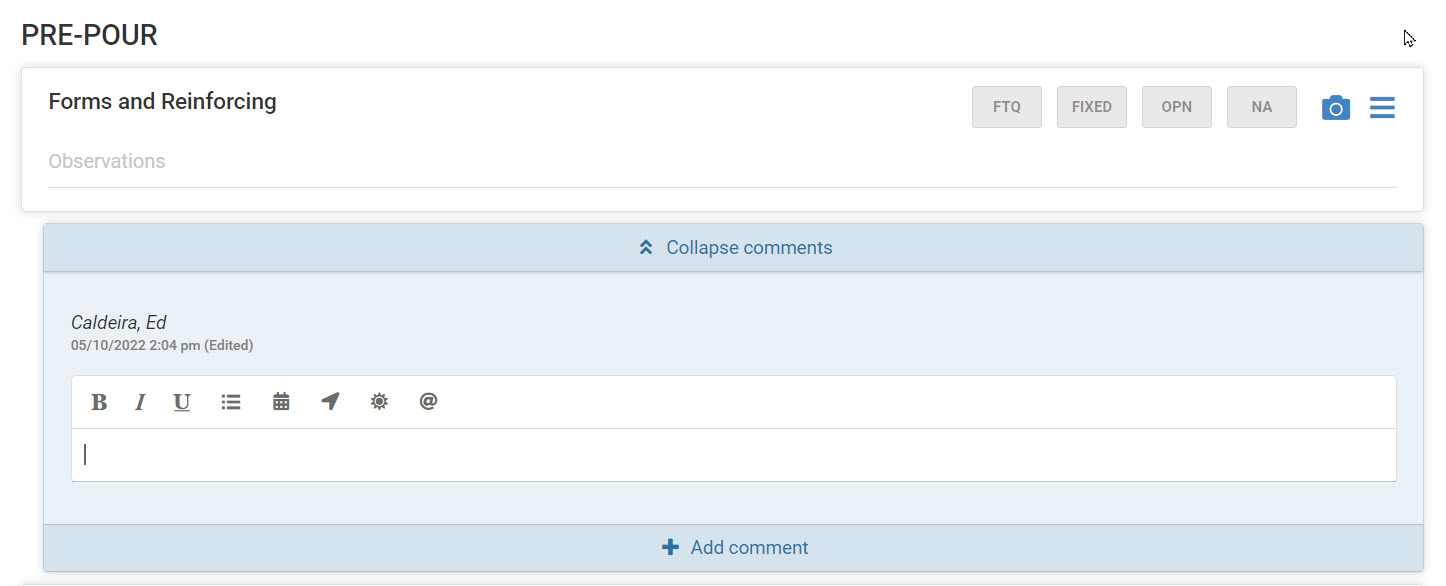 3. Click the "@" symbol to include other people in the conversation. The users in your account will appear in a drop down and you select the recipient's name. Or click the @ symbol to insert it into the field and start typing the recipient's name.

4. The recipient will automatically receive an email with your comment and a link back to the inspection so they can reply back and add their own comment. You are notified of their reply in the same fashion.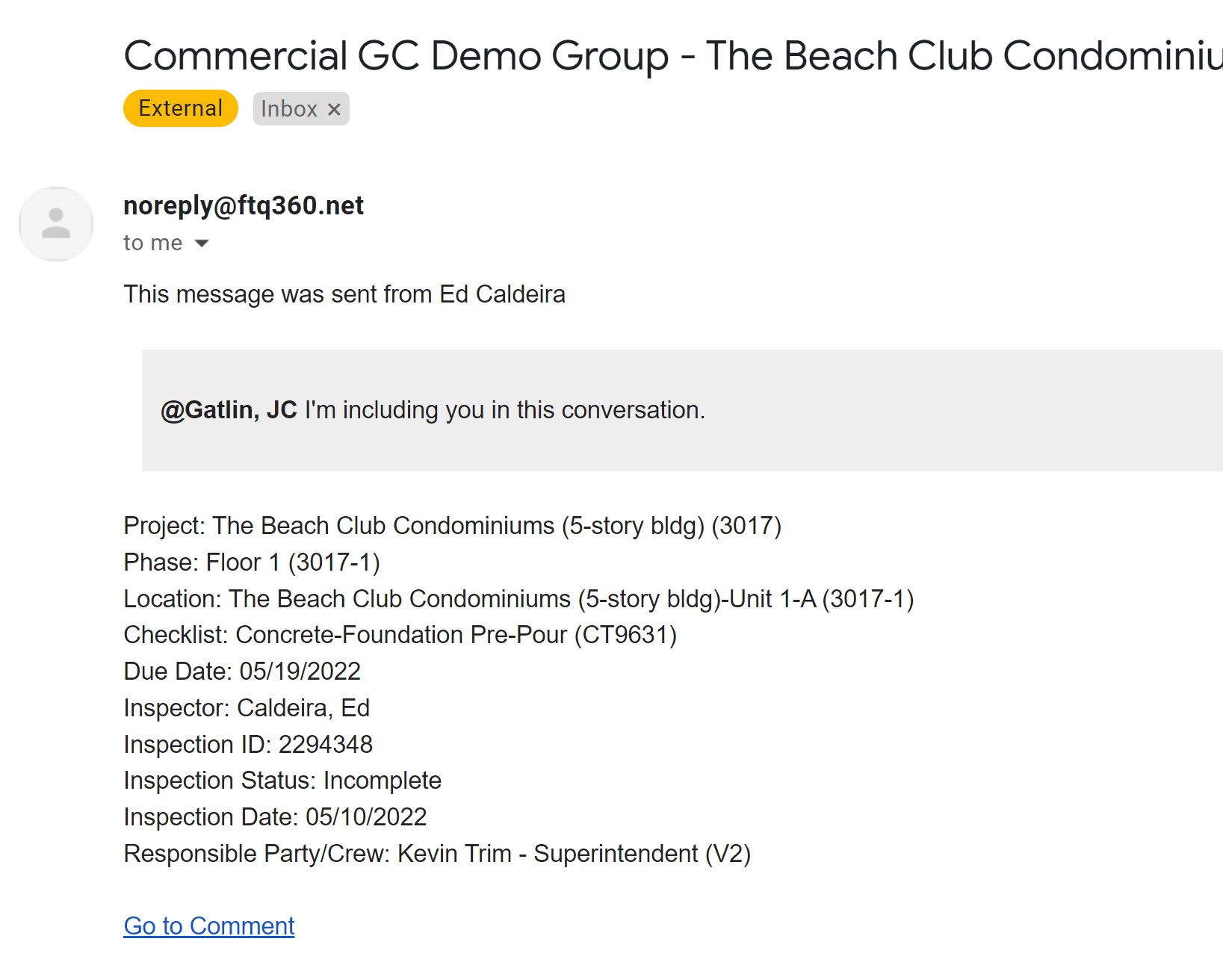 NOTE! Comments are intended as informal communications, therefore they are NOT included in the inspection report Pdf printouts.