Tutorial - Getting Started
Here is what you need to know so you can start inspecting today. #1 and #2 introduce the inspection and punch lists. You can start inspecting now using the default settings. Customize to your projects using simple steps starting at #3. Go to Playlist.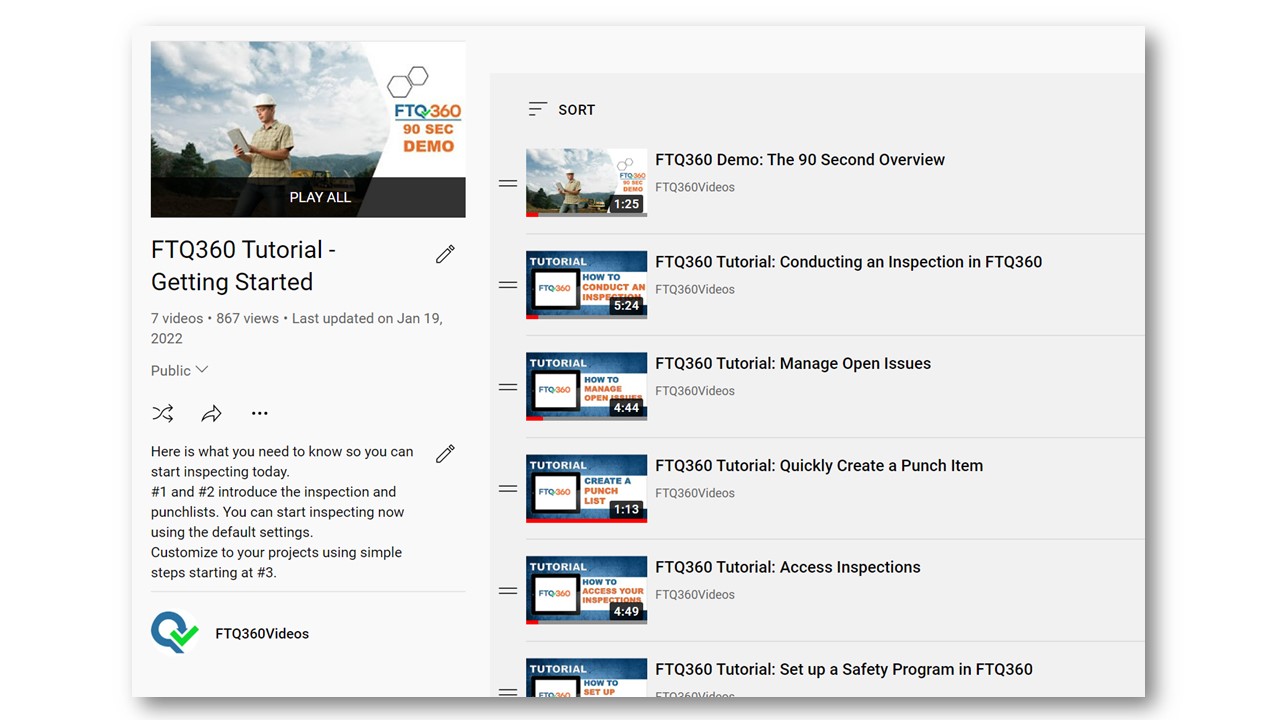 Tutorial - Setup Screens
Link: Go to Playlist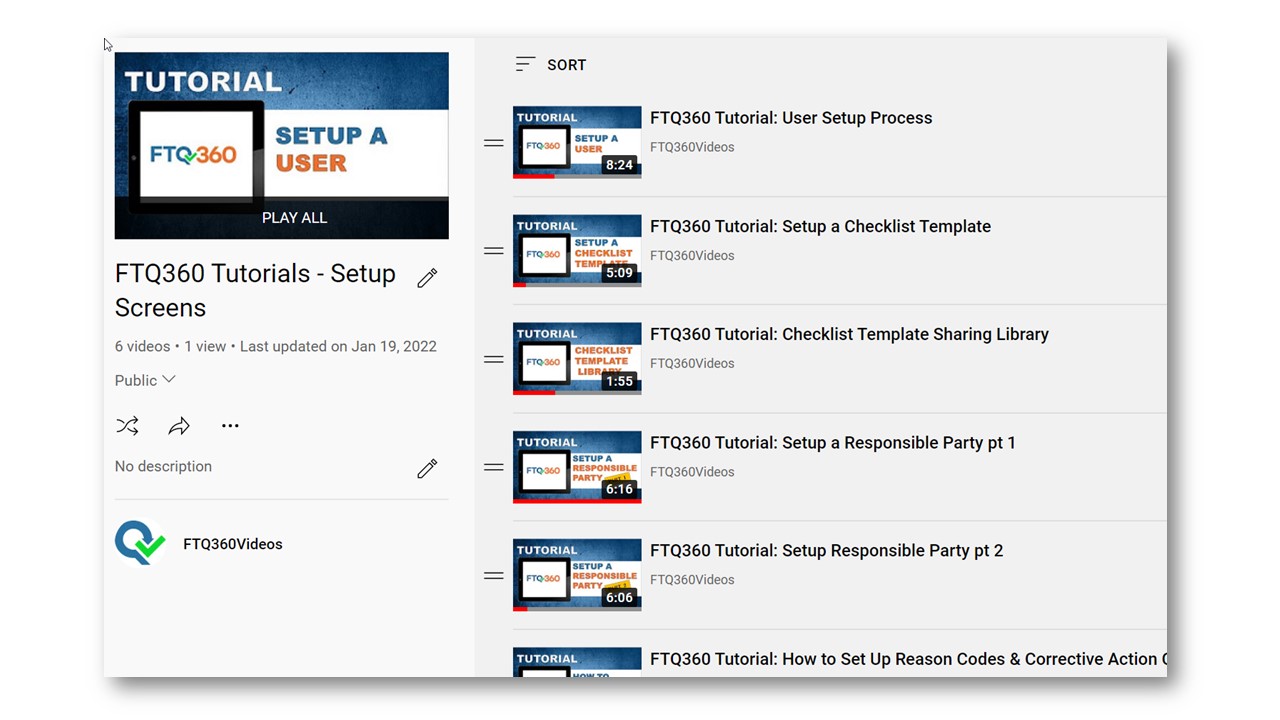 FTQ360 Features
Link: Go to Playlist
Quality Program
Coming Soon!
Safety Program
Link: Go to Playlist
How To Tips
Link: Go to Playlist
Visit the FTQ360 YouTube Channel
Link: Go to FTQ360 YouTube Channel