You can organize your inspection checklists, checkpoints, and responsible parties into categories.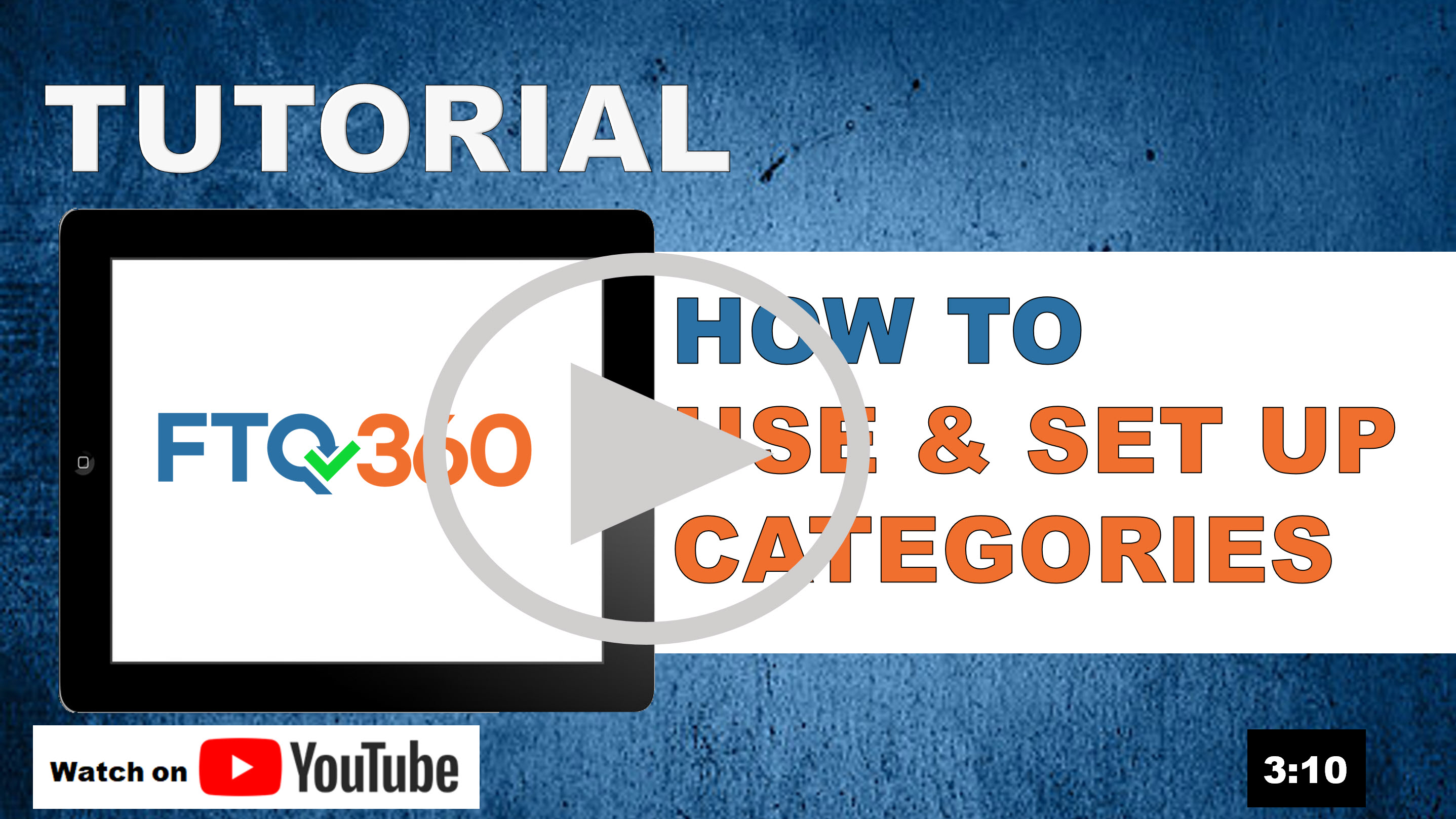 ---
Instructions
1. Go to: Setup > Customization > Common Checklist Items in the menu bar.
2. Click the "+Add" button to create a new category.

3. "Code" must unique within your Category List. It can include both alpha and numeric characters.

4. "Description" the is the name for your Category

5. "Notes" for informational purposes only. Notes do not display on any other screens.

6. "Category Type" allows you to classify the category as Safety or Quality.

To help you analyze Safety and Quality inspection data separately, we've added a "Category Type" field to the Category Setup Page. Choose "Quality" or "Safety" type for each Category. That's it. You'll choose the Category for each checklist as usual. Then, as inspections are completed, you'll be able to see separate inspection data for Quality and Safety category types on most dashboards. If you don't use FTQ360 for Safety, you can repurpose this Category Type for something else. Maybe Commissioning, Manufacturing or Fabrication?
7. "Active" check or uncheck this box to hide or show/activate or deactivate a Category
8. "Delete" categories that are not in use can be deleted using the red trashcan icon

9. Click "Save" to save your new changes.