Some of your Favorite Reports and data queries can be set to run on a daily, weekly or monthly schedule.
---
Instructions
1. Go to Reports > Activate Reports
2. Use the Grouping sort menu, the Show filter menu, or the Key Word Search Field to find the report you are looking for.
3.Select the Report you'd like to schedule. This will open the Edit Panel on the right hand side of the screen.
A.

Report Selection:Click the circle for the report you want to select.

B.

Group Sorting:

This dropdown allows you to sort the Report Type: Standard Reports, Favorite Reports, and Data Queries




C.

Show Filter:This dropdown menu allows you to filter the reports displayed on the screen by Standard Reports, Favorite Reports, Data Queries, or All.

D.

Search Field:Type key words into the search field to filter the list of reports by that entry
4. Click Schedule Runs - On the edit panel on the right hand side of the screen, click the "Schedule Runs" button.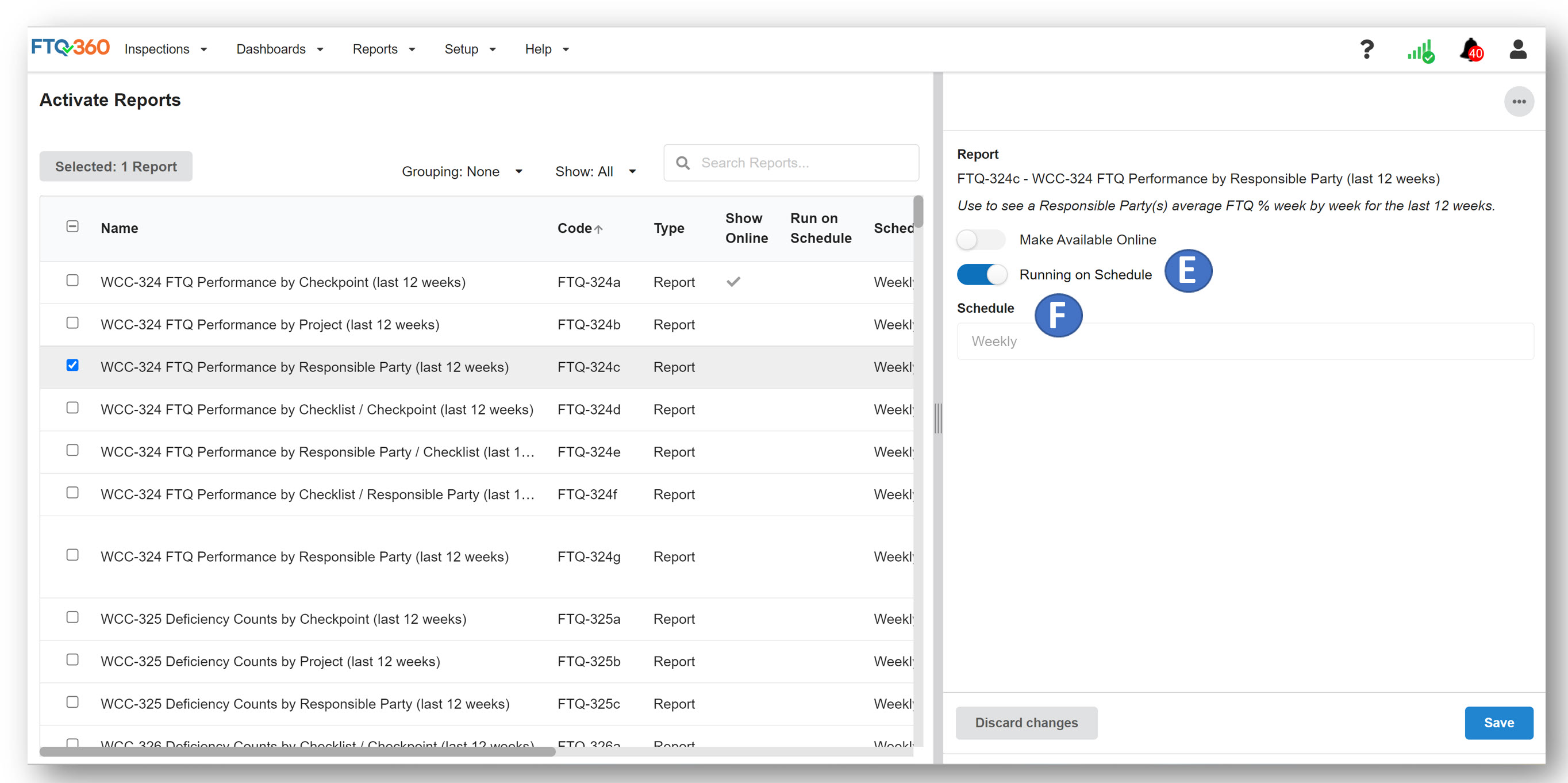 E. Click Running on Schedule: Toggle the button to "Running On Schedule" to schedule the report to run and email automatically.
F. Schedule Drop Down Menu: This field shows you the planned frequency (daily, weekly, monthly). Favorite Reports will have a drop down for you to choose the frequency.
5. Press the Save button to schedule the report.