Download the App
You can log in to FTQ360 by going to FTQ360.net in a Chrome or Safari browser. FTQ360 can also be accessed on your mobile device (phone or tablet) by downloading the iOS app or Android app.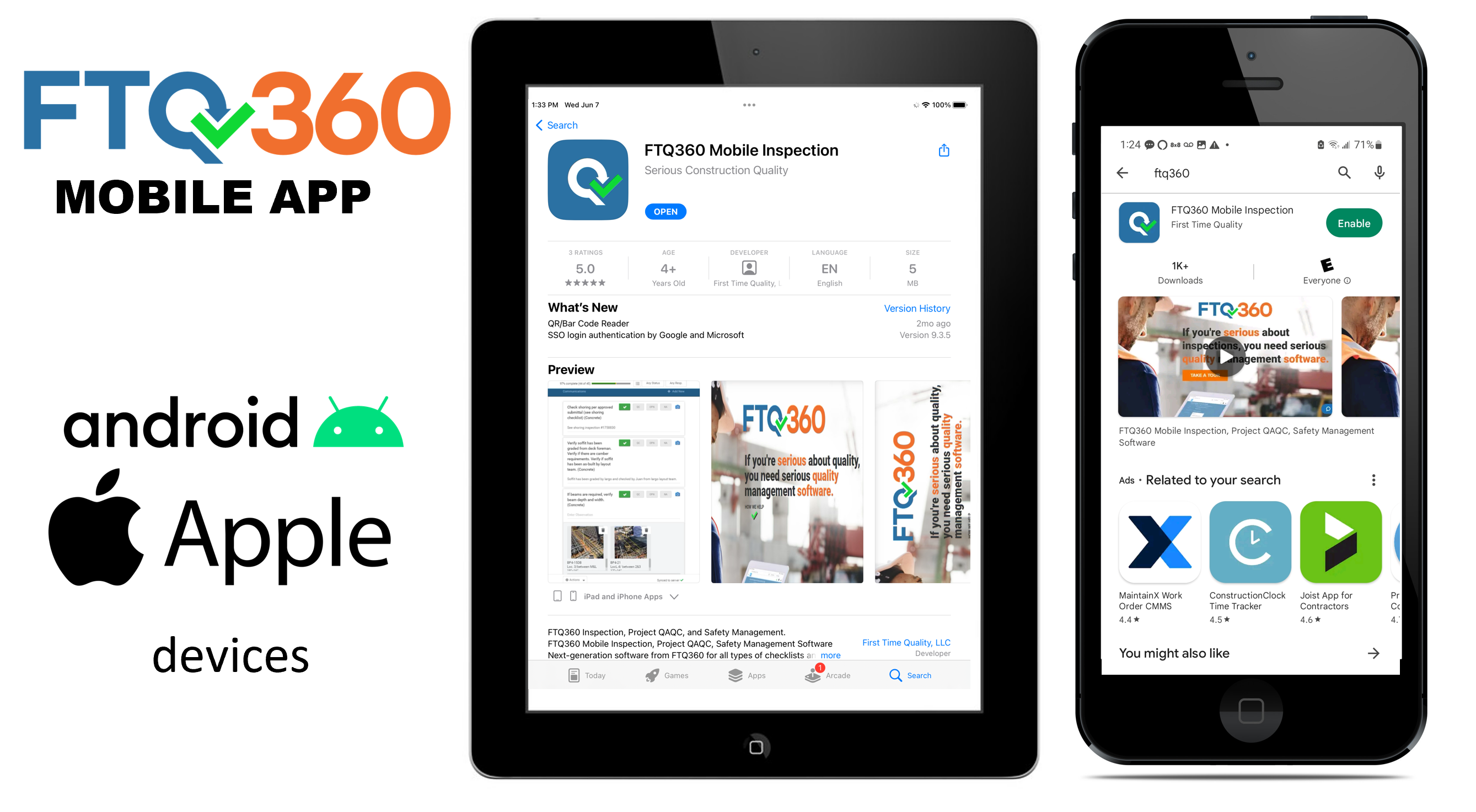 For device, system, and hardware requirements, click here.
Log-in
Type your username and password and click the "Log In" button to sign into FTQ360.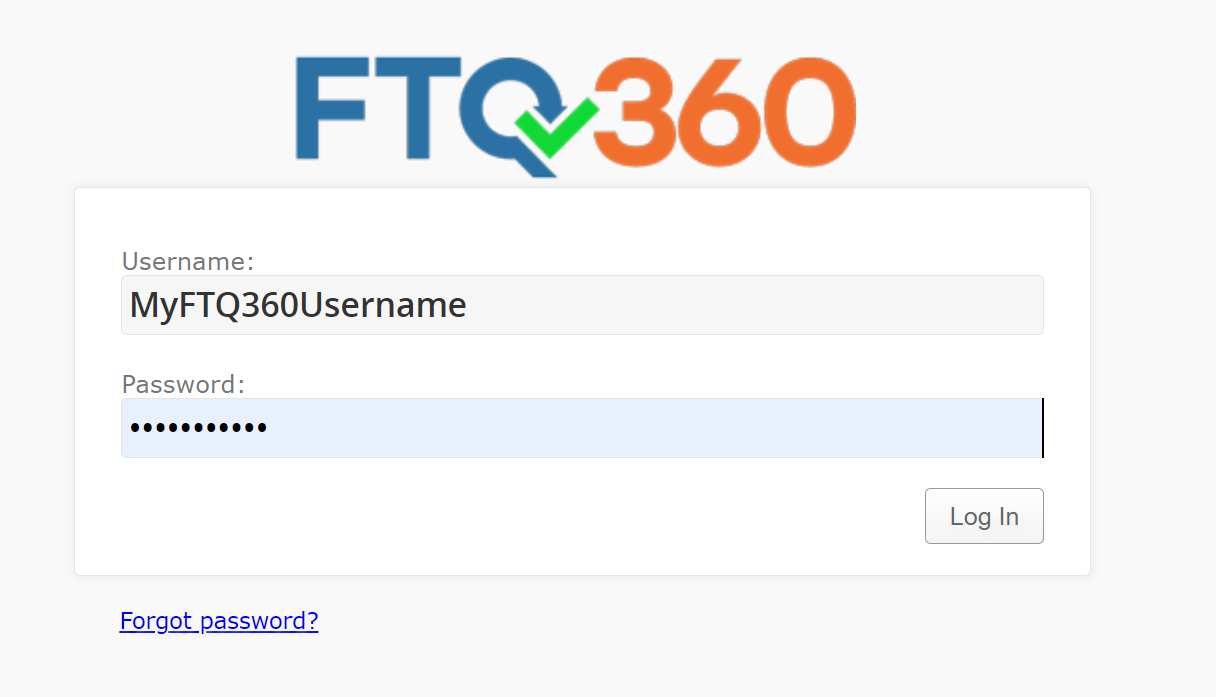 Loading updated data
Every time you log into FTQ360, project, phase, and checklist updates will load onto your device. This may take several seconds to complete. You can pause these updates from loading to bypass the data loading time by checking the "Pause" box. Updates can be paused for up to 4 hours.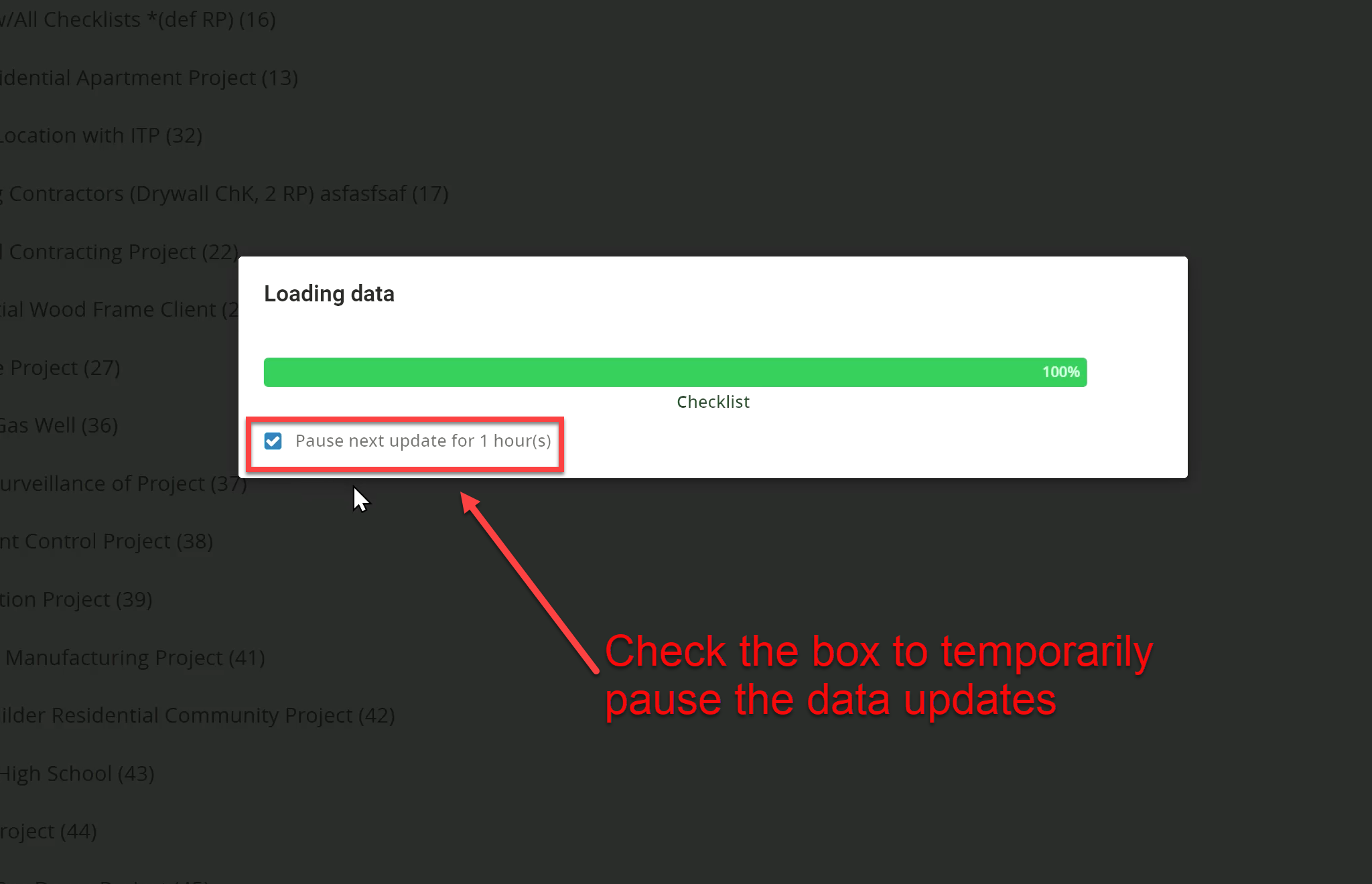 Security: Login one-device-at-a-time security enhancement
It is always good to know if someone else is using your FTQ360 login. If someone else logs in with your username, when you leave the screen you are on, FTQ360 will alert you to a possible security concern and ask you to login. Even if someone else logs in from another device it will not interrupt your work on the inspection screen and will still save your data to the server, as normal. It is only when you leave the inspection screen that you will see the alert message and be asked to login again. Change your password immediately if the alert was unexpected. This protocol is a security best practice widely implemented by software applications world-wide to combat hackers and protect your information.
If you want to use your login to view the inspection on one device (for example, an iPad) and edit the inspection on another device (for example, a PC), you can still do that.
On the first device, login and open the inspection.
On the second device, login and open the inspection.
Make edits on either device.
On the first login, you will be logged out of FTQ360 when you leave the inspection screen.