You can add and customize up to 5 key metrics (such as a Risk Factor or Priority) for data collection of deficiencies. When an inspector clicks on the Open or FIXED/QC checkbox, the key metrics fields will appear. Your default value will be displayed, but can be changed by the inspector.
---
Instructions
1. Go to Customization > Common Checklist Items > Key Metrics.
2. Click the blue "Add +" button to insert a new metric line.

3. In the dialog box, type the classification description in the Name field. This is a required field. If the classification has a specific code or needs to be tied to a specific checklist category, select those items here too.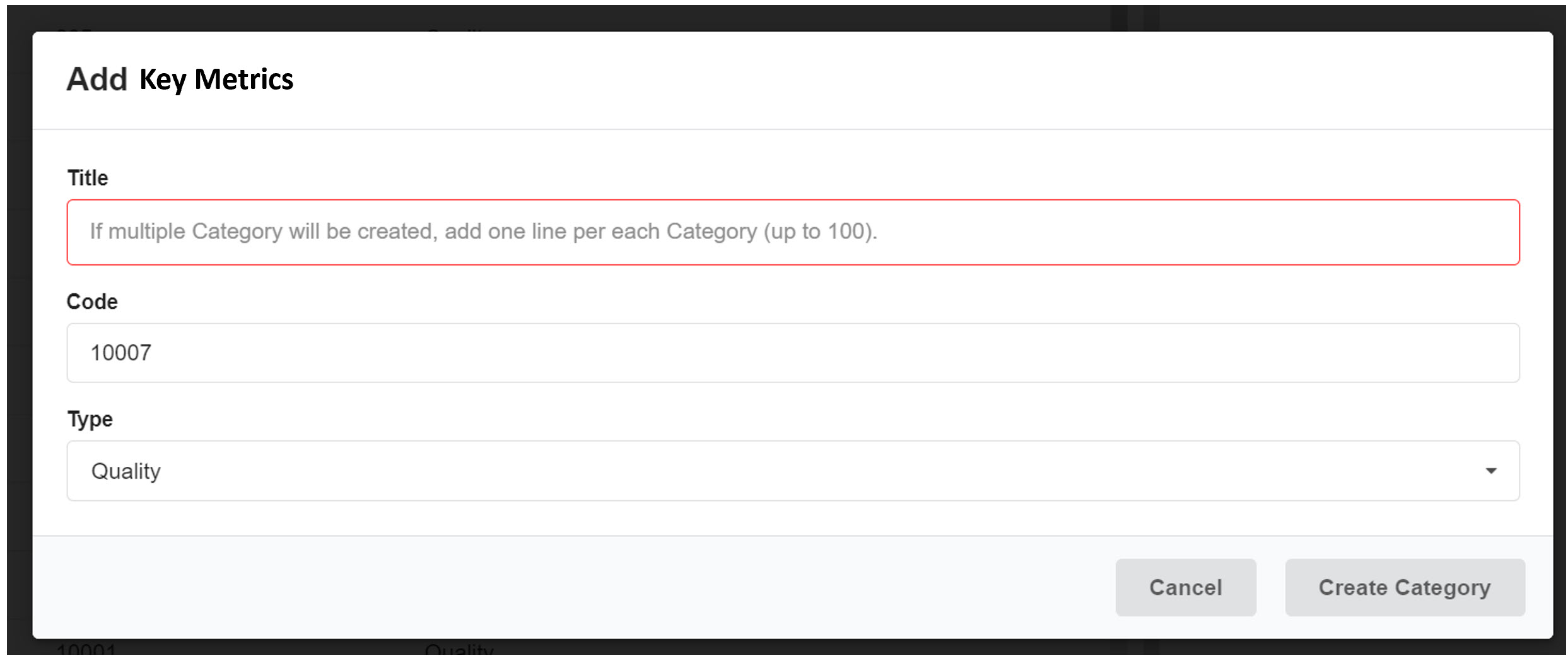 4. If the details need to be edited later, you can do that by selecting the item and editing the fields in the panel on the righthand side of the screen.

5. Click "Save" to save the new Reason Classification Code(s).
---
Examples of Key Metrics*
Risk Factor
Priority
# of Days Delay
Cost to Repair
Rework Cost
Total # Rejected
* A Key Metric can be any statistic or value associated with deficiencies that you want to track
Additional Info:
The system allows for five (5) key metrics only, that are hard-wired into the account for historical and dashboard tracking. Once the five metrics are created, they cannot be deleted. A "metric" can be repurposed though. However, any metric that is renamed will retroactively rename that field on all past inspections.

Use data queries Q901 and Q1025 to analyze your key metric data. See Data Queries for more information.