Now you can customize your dashboards. Click on the layout icon and you can select which panels you want to see and arrange their order. The layout affects only your computer so you can set up your dashboards way you like them.
---
Instructions
1. On the dashboard that you'd like to reorganize, click on the panel icon in the upper right hand screen.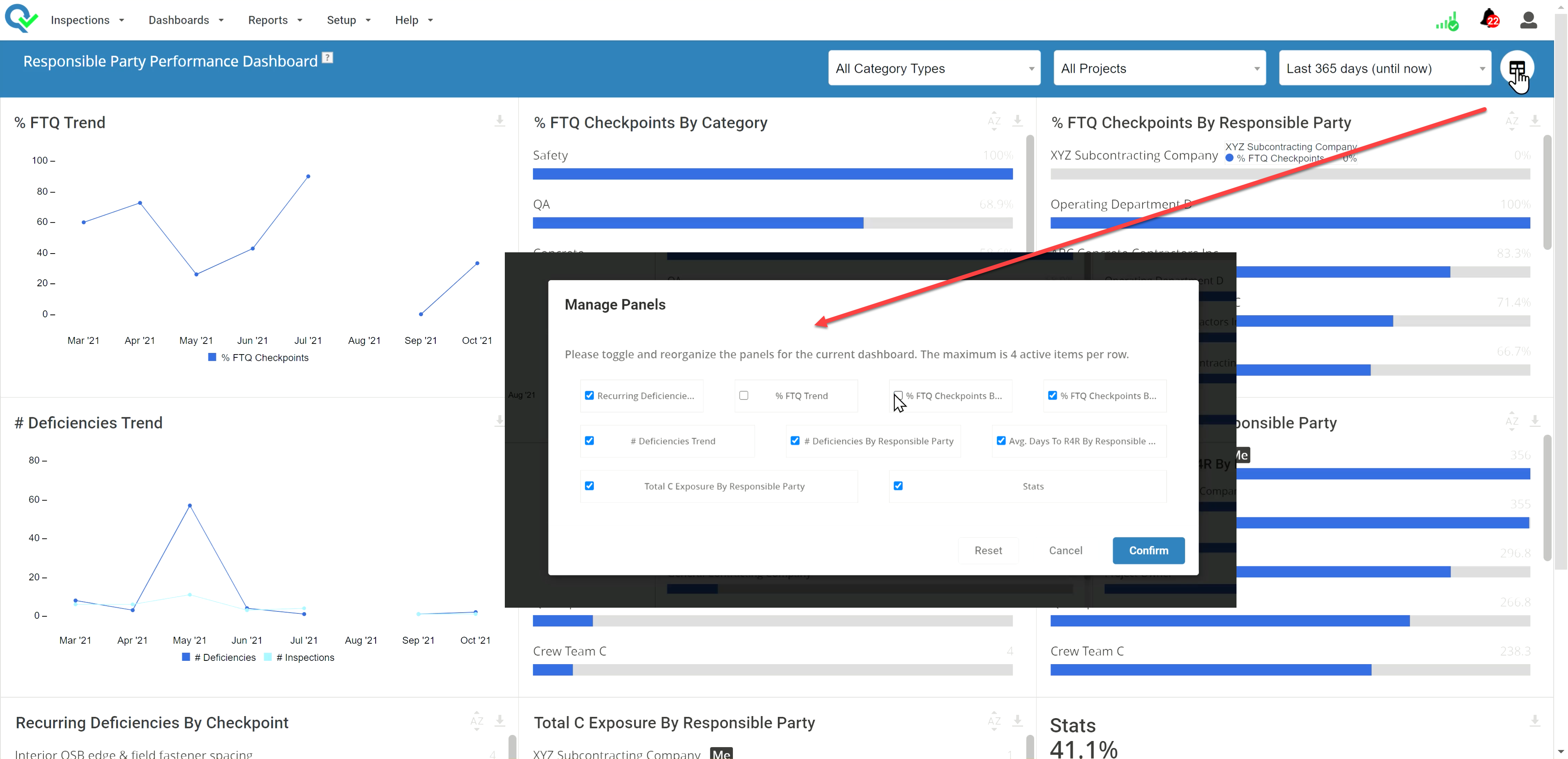 2. In the dialog box, you can toggle and reorganize the panels for the dashboard.
Click and hold the panel you want to move and drag it to another area on the screen.
Uncheck a panel to remove it from the dashboard.
3. Click "Confirm" to save the changes.