Instructions
1. Go to: Setup > Customization > Customization Preferences.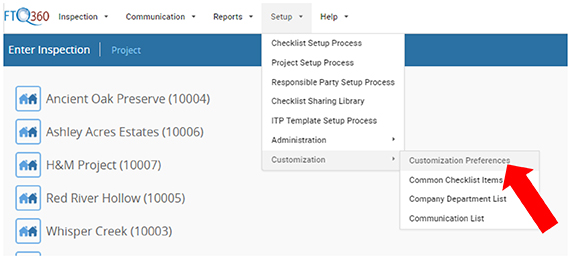 2. Term: the first column shows the "term" that's being edited.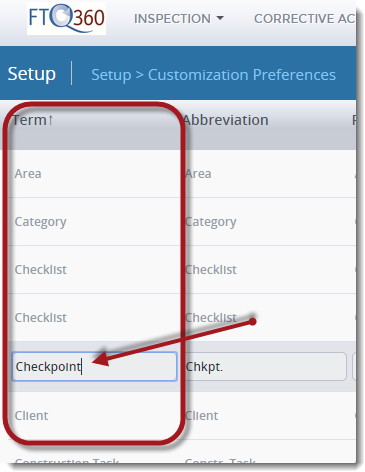 3. Abbreviation: The second column shows how the term will be abbreviated.
4. Plural: The next column shows how the term will show when pluralized.
5. FTQ360 Default: this column shows what the default is for this term in the system.
6. How term is used: The last column explains how the term is used throughout the system.
7. Hit "Save" to save your changes.