The evaluation buttons for Quality checkpoints default to "FTQ," "FIXED," "OPN," and "NA." These boxes fit up to 5 characters and you can change, for example, "FIXED" to "QC" or other custom text.
You can also set different checkbox text for Quality and Safety. And, you can have the two types with different text on the same inspection. The new default text for Safety checkpoints is SAFE, FAILED, OPEN, NA. You can change the default text in Setup > Customization Preferences. Search for "checklist" and change default text if desired.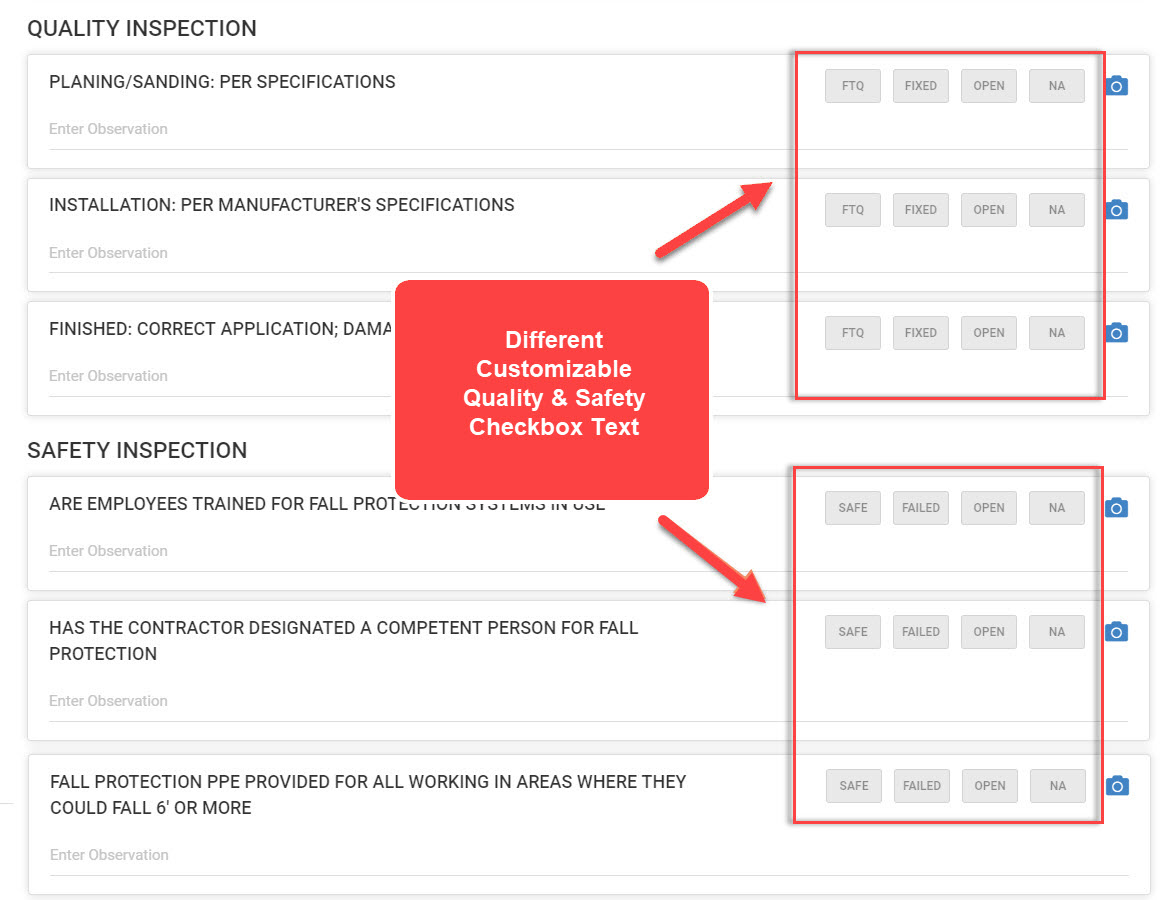 ---
Instructions
1. Go to: Setup>Customization > Custom Preferences.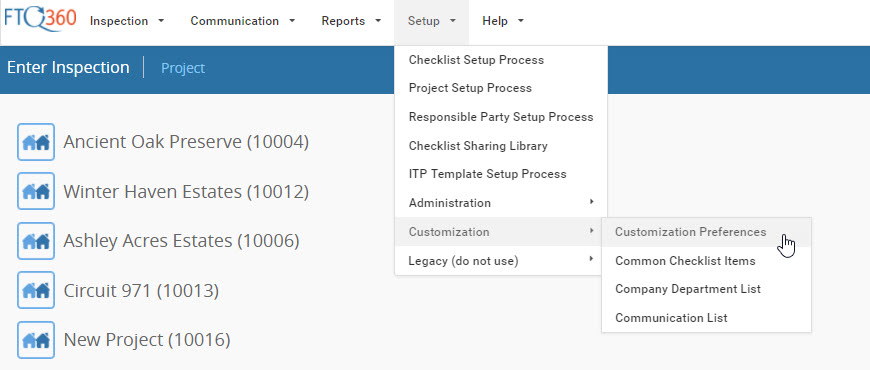 2. Search for the evaluation button text as it currently displays using the dark blue search box on the top right-hand side.
For example, if you want to change "QC" to "FIXED," type "QC" in the search field.

3. Change "QC" to "FIXED" (or other custom text) in the 3 editable columns for that term.

4. Click "Save."
5. The next time you start a new inspection, the "QC" box will now display as "FIXED."

 6. You may need to logout and log back into FTQ360 to view the changes.