Instructions
1. Go to: Setup > Administration > Account Management.

This will open the Setup | Account Details page.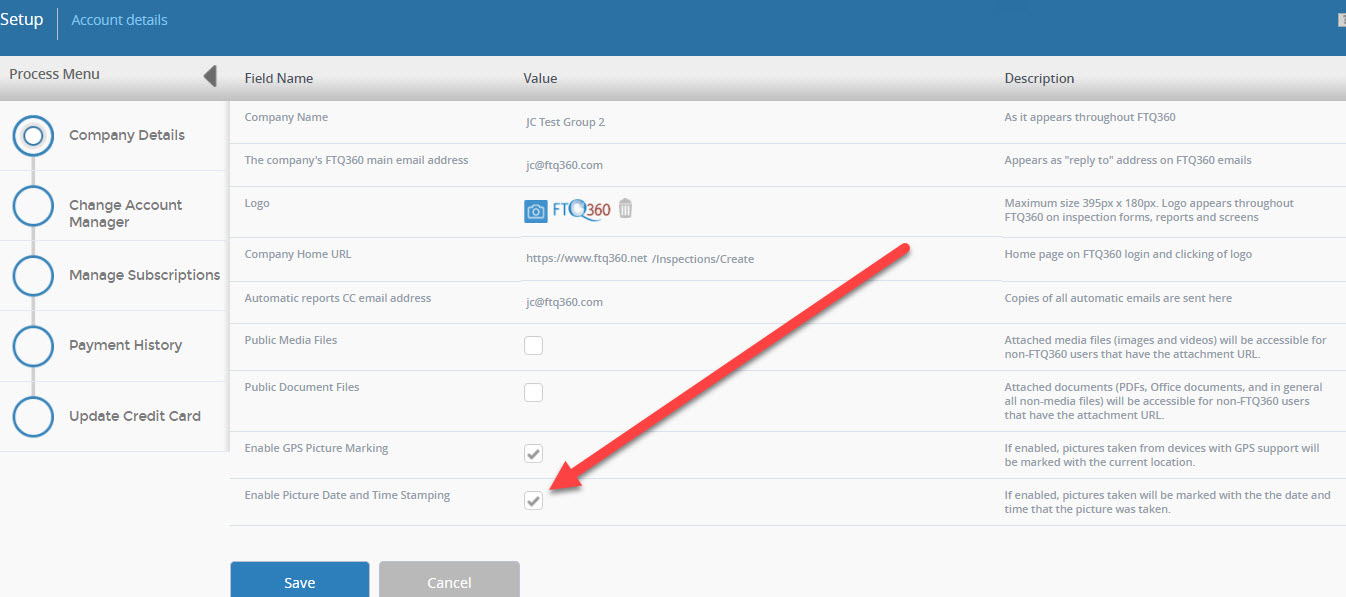 2. Scroll down the page to "Enable Picture Date and Time Stamping." 
3. Add or remove the check in the checkbox. 
If the box is checked, time stamping is enabled.
If the box is empty, time stamping is disabled.
4. Click "Save" to save your changes.