You can copy any checklist in your account to create a duplicate. The duplicate can be edited while keeping the original intact.
---
Directions
1. Go to Setup>Checklist Form Setup Process.
2. Click the caret on the blue "Add" button. This will give you a drop-down with all the checklists in your account.

3. Find and click on the checklist in the drop down that you want to copy.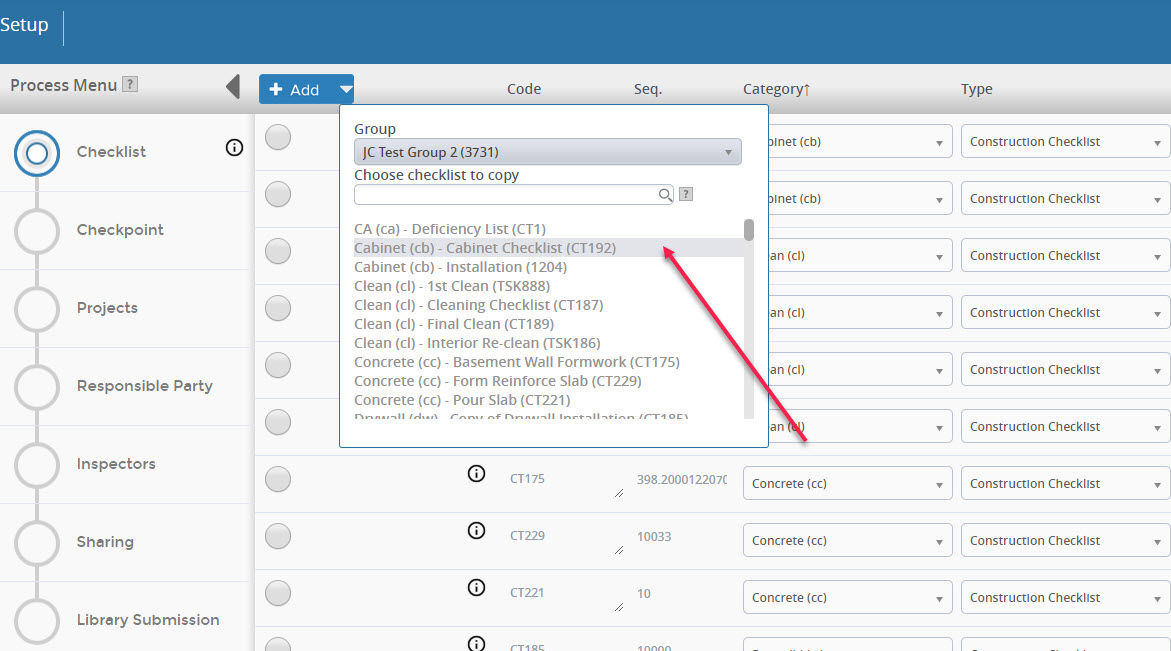 4. The new, duplicate checklist will appear at the top of the grid with a new checklist code.

You can can now edit the checklist.