The Project setup, Phase setup, and Checklist Setup grids default to 5, 10, and 20 line items. You can change or add another row option in the preferences. 

---
Instructions
1. Go to: Setup>Customization > Custom Preferences.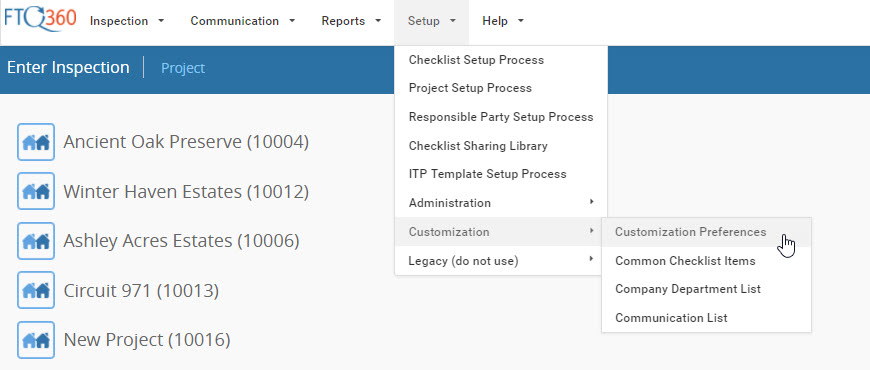 2. Search for "page" using the search box on the top right-hand side.
3. In the Term field, the default row views are listed as "5, 10, 20." You can change the default row view here or add an additional option (for example: 50). 
Row options must be separated by commas.

4. Log out and log back into FTQ360 to view the changes.