When you add a new Responsible Party, you can control whether it is automatically added to all projects or added to no projects and you'll manually set it.
---
Instructions
1. Go to: Setup>Customization > Custom Preferences.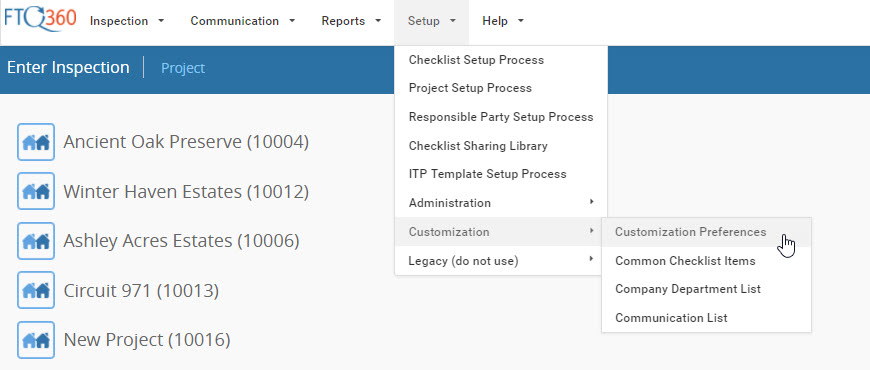 2. Search for "Responsible Party" using the search box on the top right-hand side.
3. In the Term field, type the value for the setting you want.
0 = Activation is OFF; Responsible Parties will NOT be automatically added to any project
1 = Activation is ON; Responsible Parties will be automatically added to all projects

4. Press Save.
5. Log out and log back into FTQ360 to view the changes.