You can create "Button" selections for your inspectors to choose. Text added to the "Auto Options" field can be displayed as a drop-down option or as selection buttons on the screen.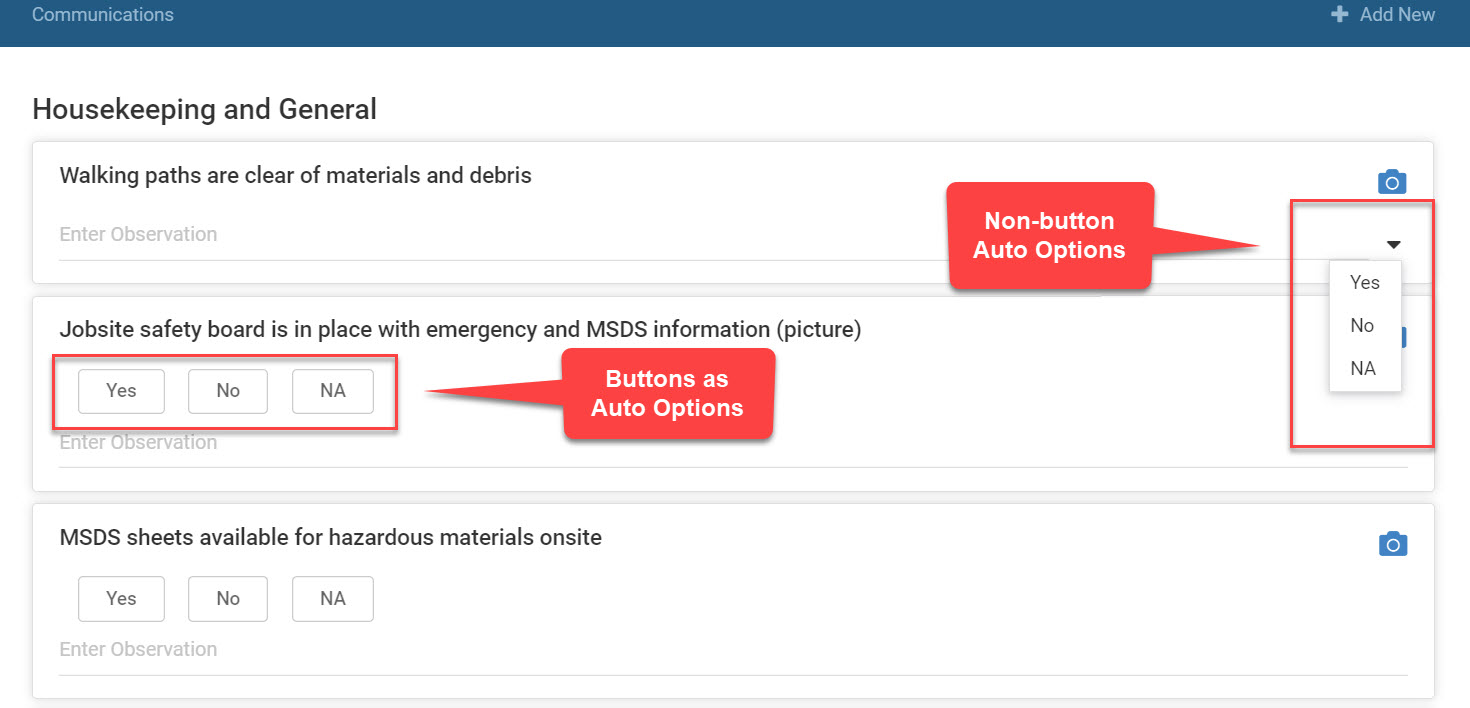 ---
Instructions
1. Go to Setup>Checklist Form Setup Process.
2. Select the checklist.
3. Click "Checkpoint" from the Process Menu.
4. Find the checkpoint that will have the Auto Option Buttons.
5. Type the option choices into the field in the Auto Options column.

6. Click the Options hyperlink in the Options column.
7. From the pop-up window, select Auto Option Buttons.

8. Save the checklist.
9. Now when you open the checklist to perform an inspection, the option buttons will be available to select.