Checklist Building Blocks
Now you can create a special type of checklist called a building block, which as you can tell from the name is block of standardized checkpoints that you intend to use over and over in multiple checklist templates. For example, a building block of a time reporting table can be used on any checklist that you want to include time reporting. Or on a larger scale, a company library of standard building block checklists can be used to prepare project-specific checklists that preserve a consistent approach for common work. A superpower of this feature is that when the building block is edited, the changes appear on all new inspections without having to update the checklist templates that use it.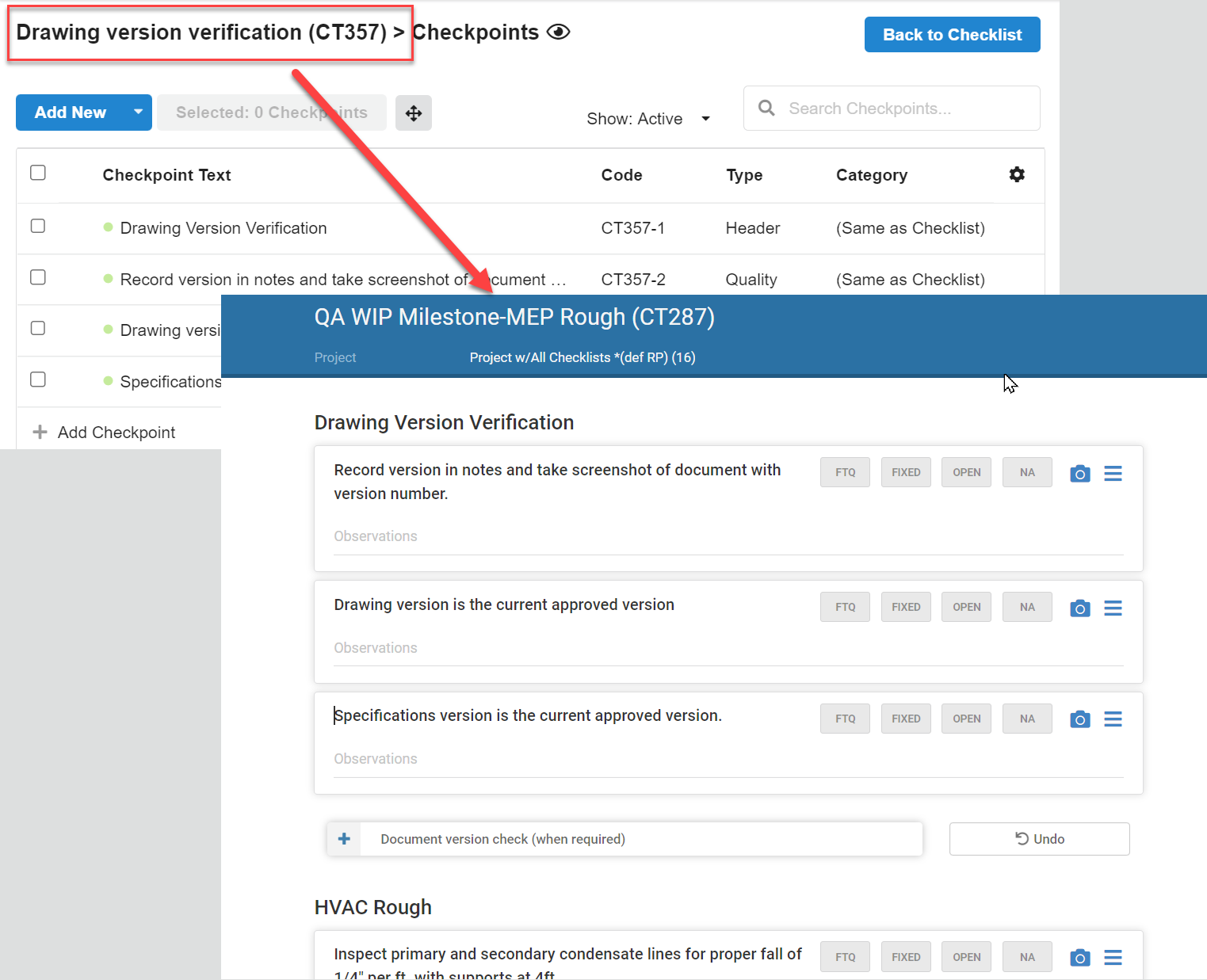 Infinite Inspections
Inspecting repetitive, ongoing, and continuous processes just got a lot simpler and easier. Think roadway construction, welding pipelines, cabling, and installing windows in high-rises. Anything that is repetitive and may have several stages of inspection. On the inspection screen, you'll see a group of dynamic buttons at the bottom, one for each stage of inspection. Press the stage you are currently inspecting and the relevant checkpoints are inserted at the bottom of the inspection report, just above the group of dynamic checkpoints. Then the next section you inspect, choose the relevant button and again the checkpoints are inserted just above the buttons, which are ready for whatever you inspect next. What makes this so useful is that inspections can go on and on, following the natural flow of the inspection process until you are done. You are limited only by the practical size of the inspection report on your mobile device.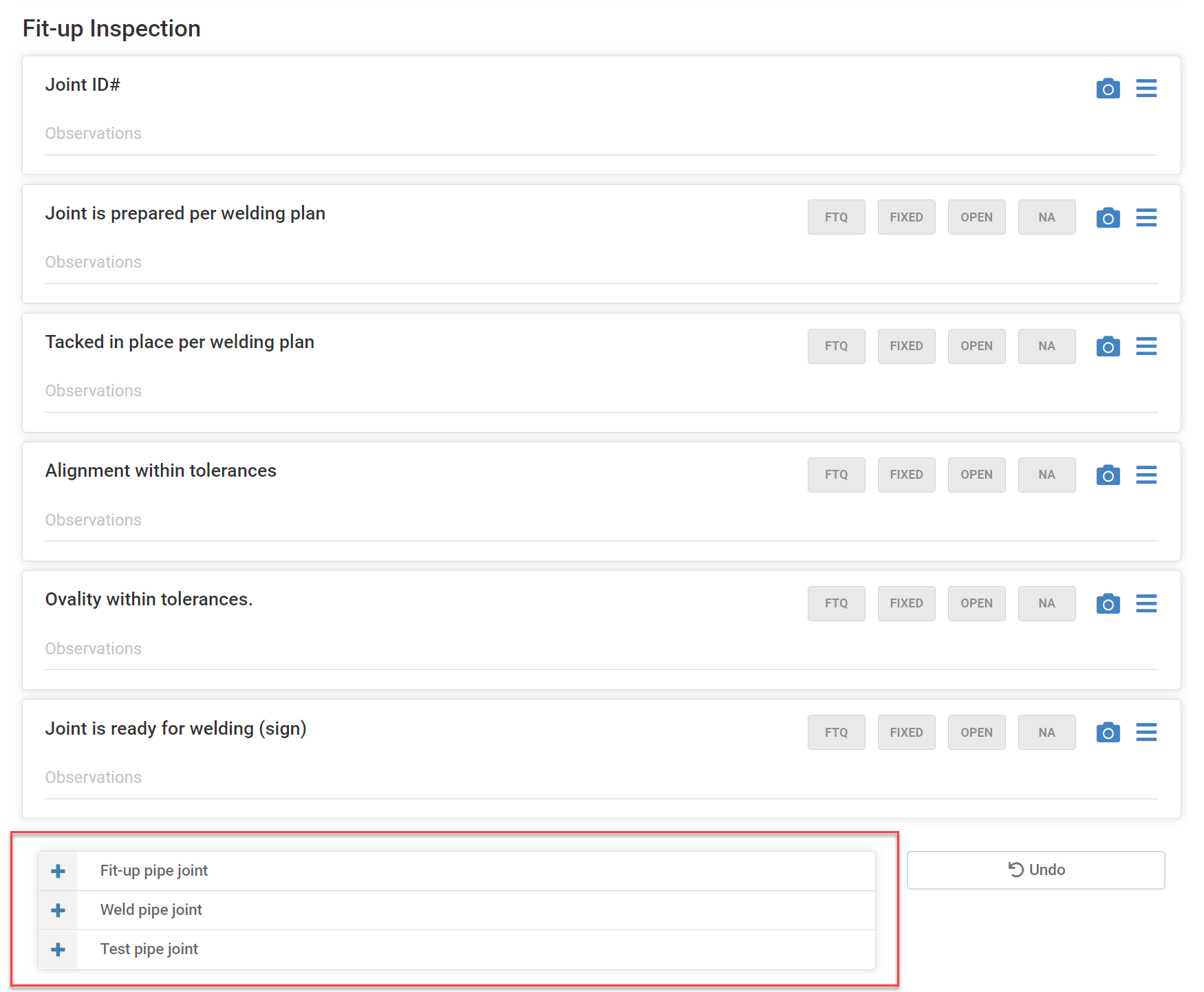 New User Setup and Permission Screens
A new user setup screen is easier to use than ever. All existing precision permissions are there - in the same style of the checklist and project setup screens.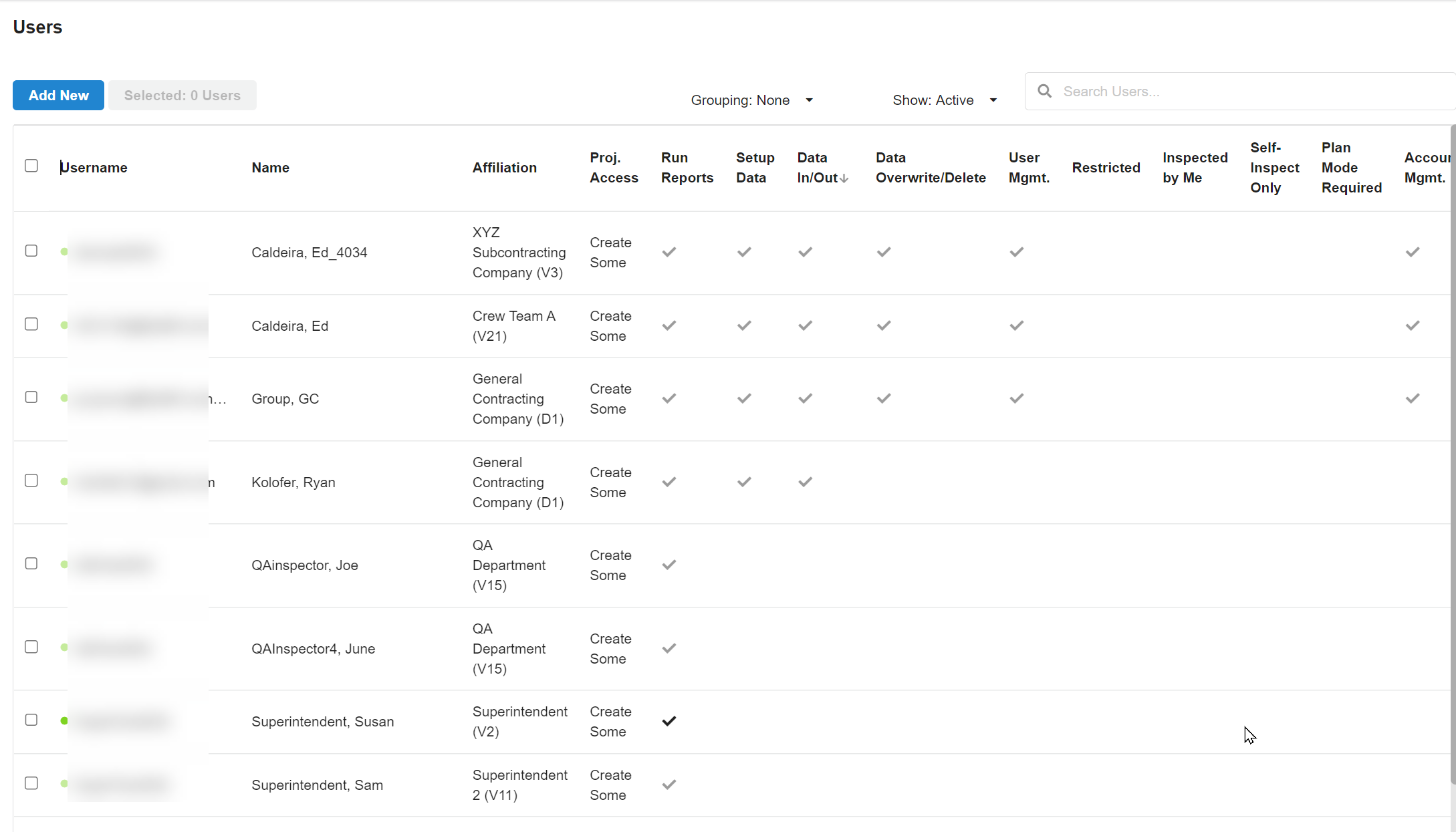 Search Bar on Inspection Screen
Now you can do a text search on the inspection screen notes and checkpoints. It searches as you type so It's another easy way to locate a checkpoint that is of interest.

Ready for Review Inspector Auto-notification
FTQ360 knows which checkpoints were inspected by inspector. Now when an issue has been fixed and "Ready for Review" is checked, FTQ360 will notify the checkpoint inspector. This is very handy when multiple users work on the same inspection.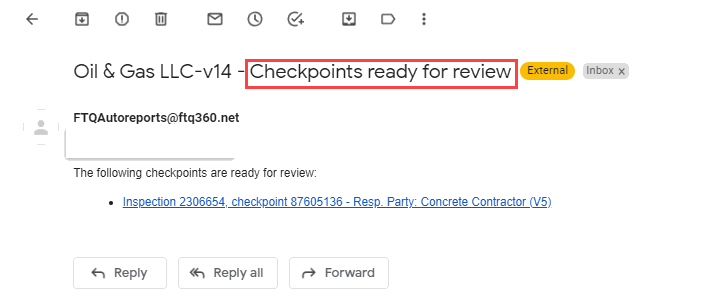 Sort and Filter on Setup Screens
Now you can sort listing grids on all setup screens. In combination with the search bar you have an ease of control that helps you home in on what you need to see.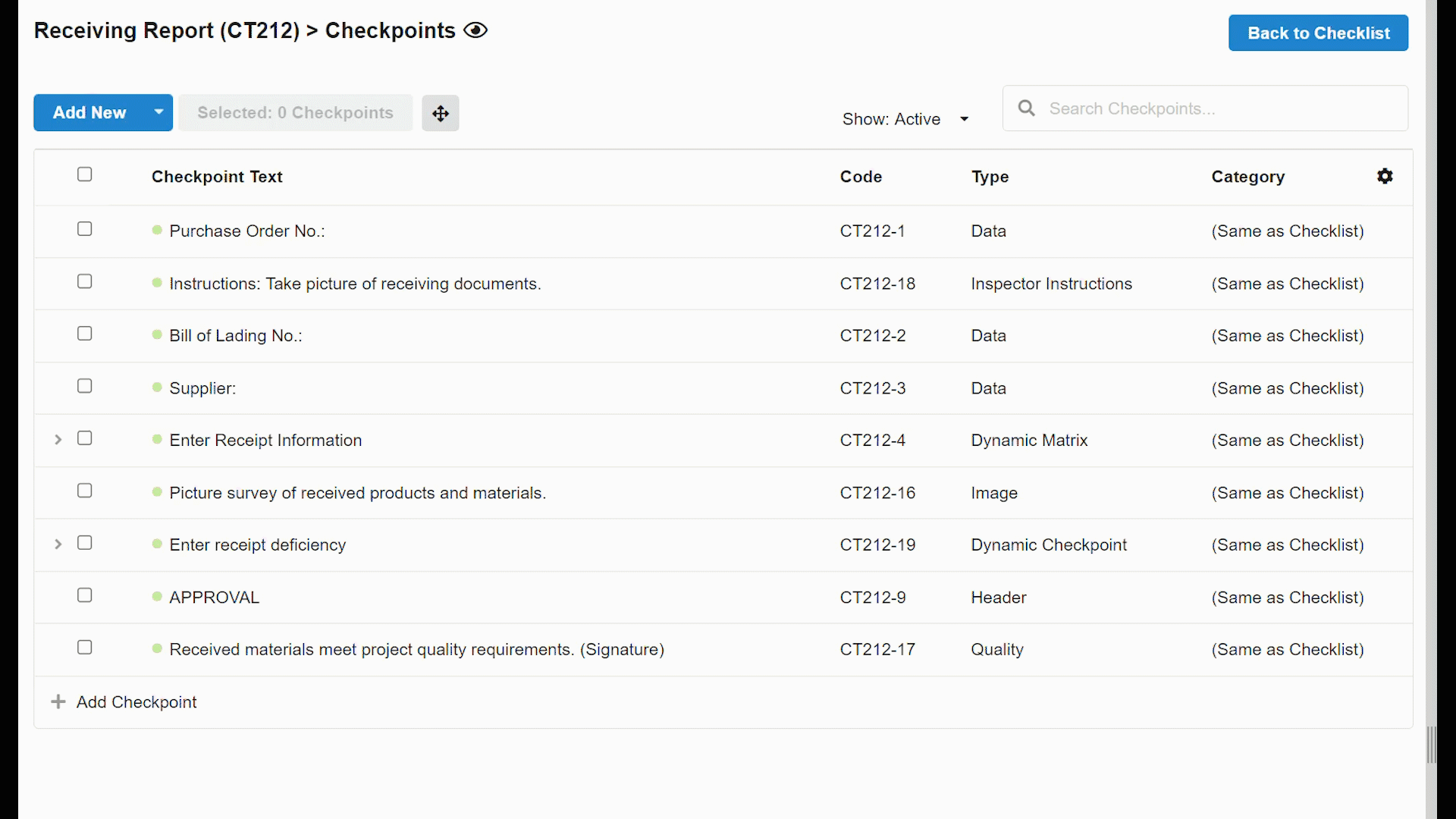 Communication Checklist Type
This is an enhancement for setting up nonconformance reports from any inspection and have it link back. Communication are useful when issues must be elevated for a disposition resolution process with multiple layers of review and approvals. Communications checklist templates are created on the checklist setup screen and choosing the checklist type "Communications". Only Communication checklists appear as an option on the inspection screen when +Add New is pressed.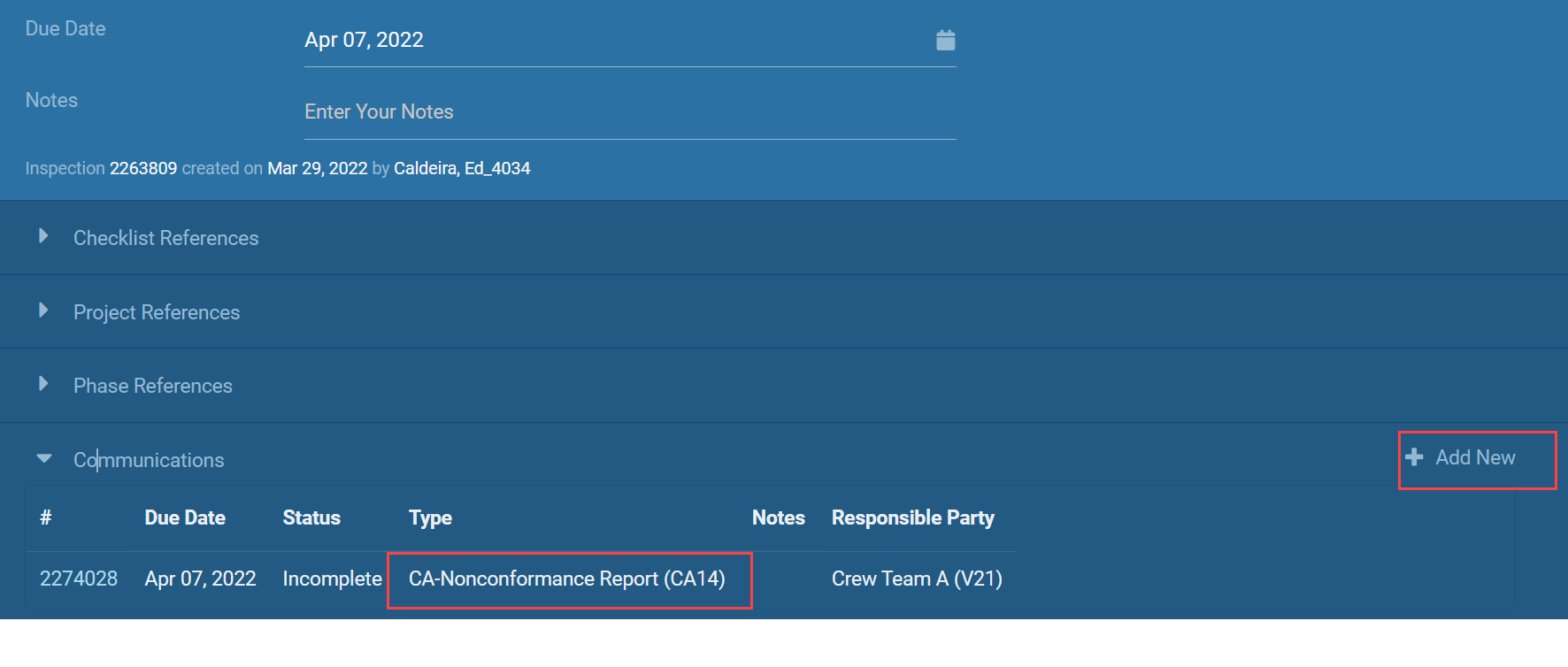 Miscellaneous
The inspection query Q1029 has two additional columns: Inspector Notes and Reference#/Location ID. This query lists inspections, so this makes the listing more complete.

The inspector type "Data Entry" is deprecated. This user type is a carryover from many years ago when paper forms were entered into FTQ360 by a data entry operator.