New project setup screens
A new project setup screen has a totally new and easy-to-use design based upon the checklist setup screen. Using it is optional and you can switch back and forth to the legacy project setup screen on the setup menu.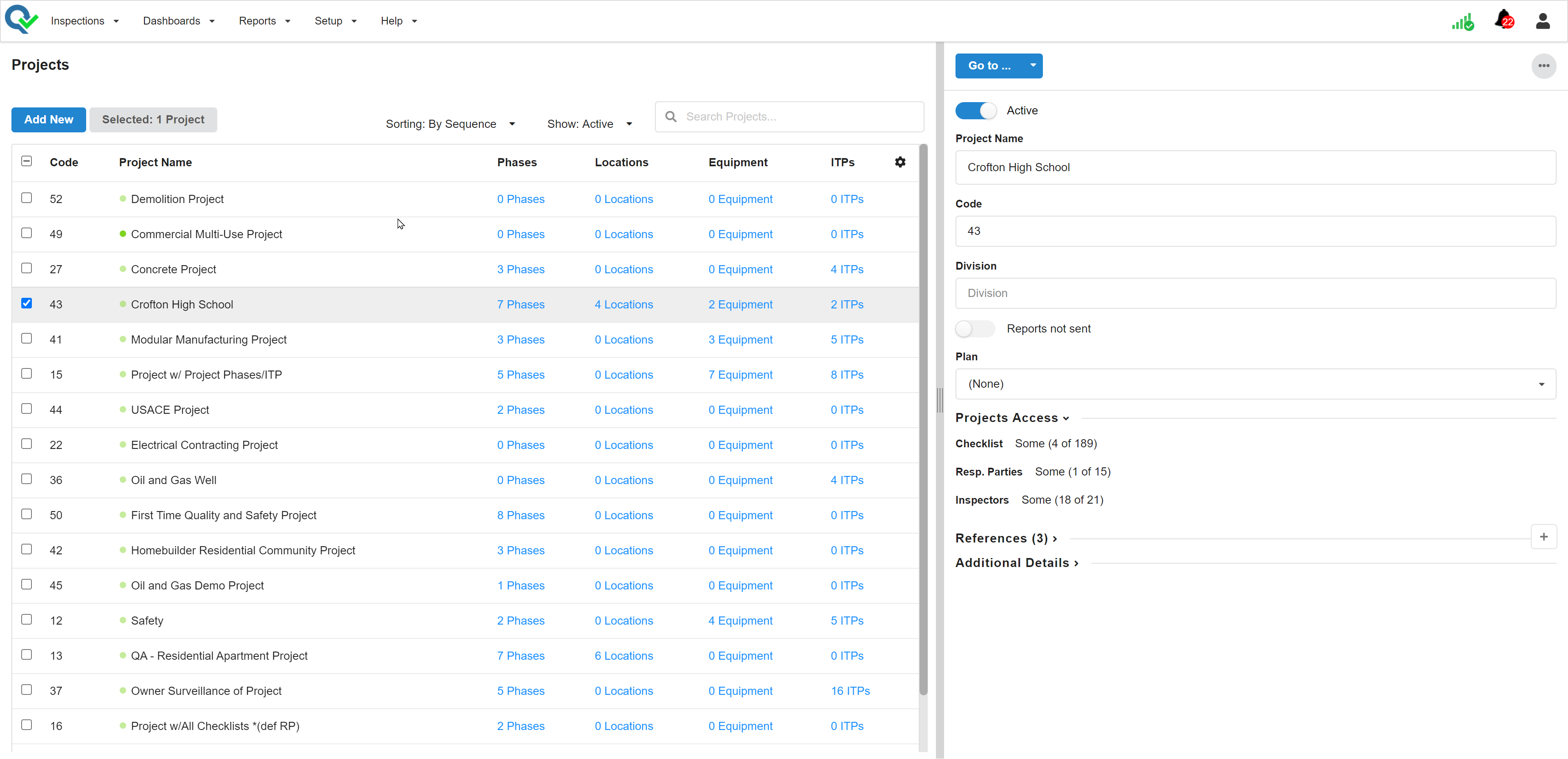 Here is a video overview of how to use the new checklist setup screen.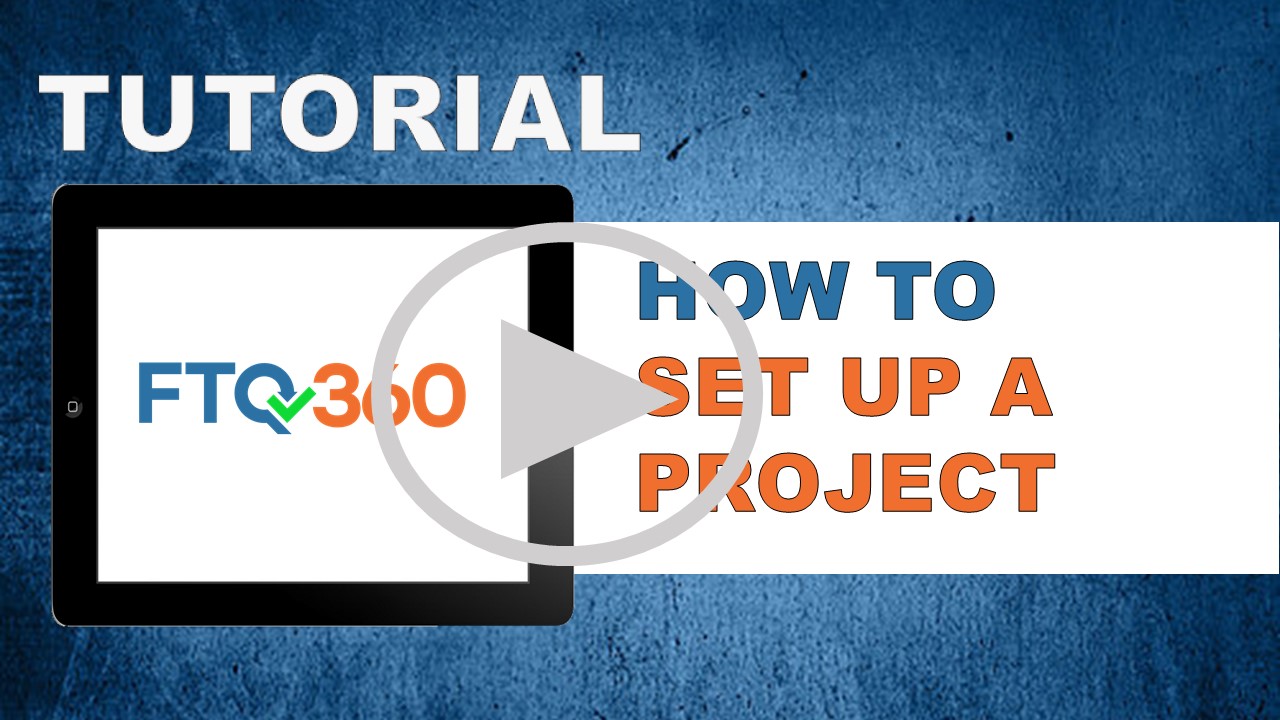 Custom Dashboard Layout
Now you can customize your dashboards. Click on the layout icon and you can select which panels you want to see and arrange their order. The layout affects only your computer so you can set up your dashboards way you like them.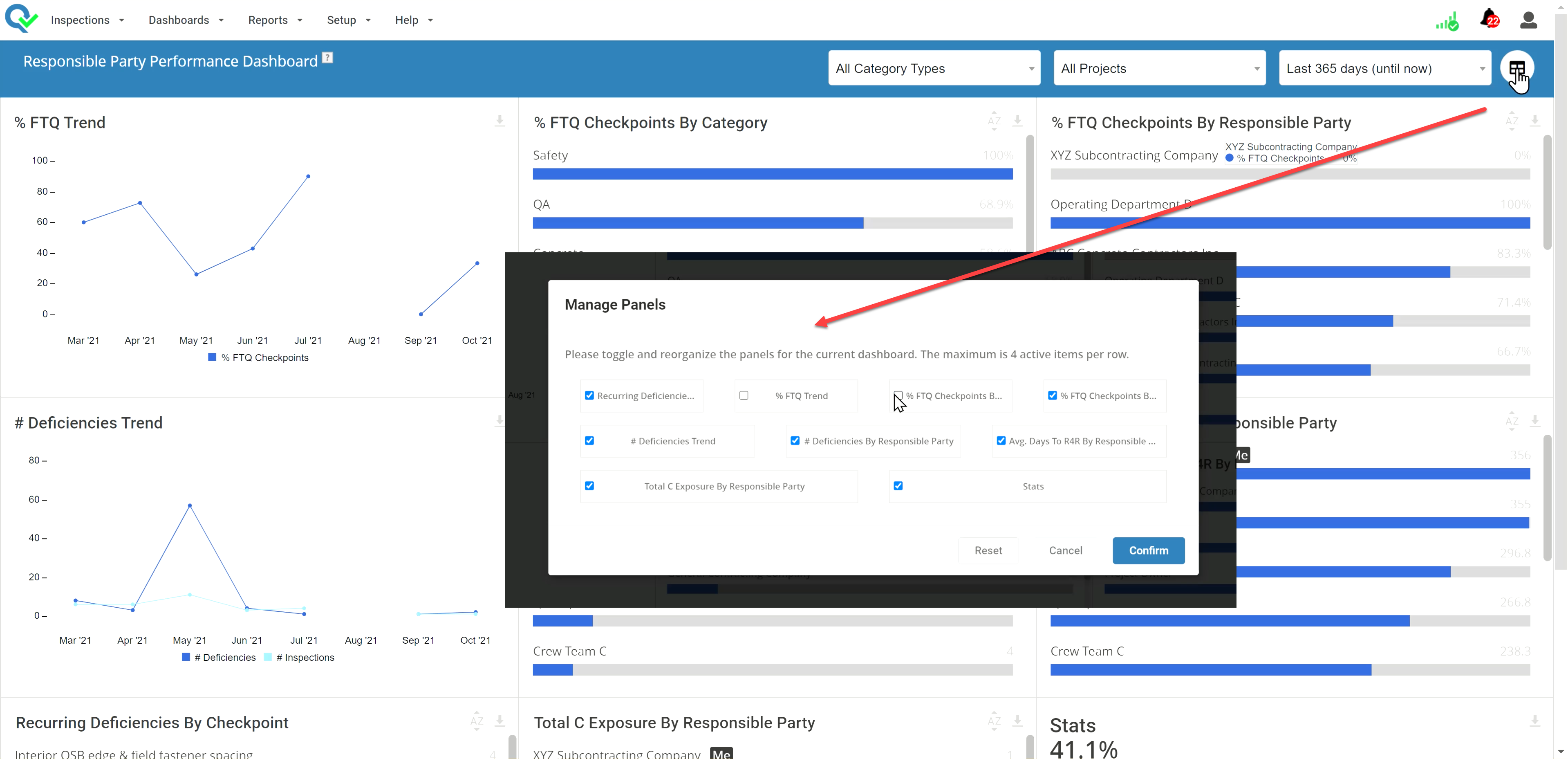 Copy and Paste Photos, Videos, and Files between checkpoints in Windows Browser
Now you have the freedom to take whatever photos or videos even if you are not sure of the exact checkpoint they should go to. You can copy and paste them to the proper checkpoint later. Just copy the photo to the clipboard and then paste from the camera icon.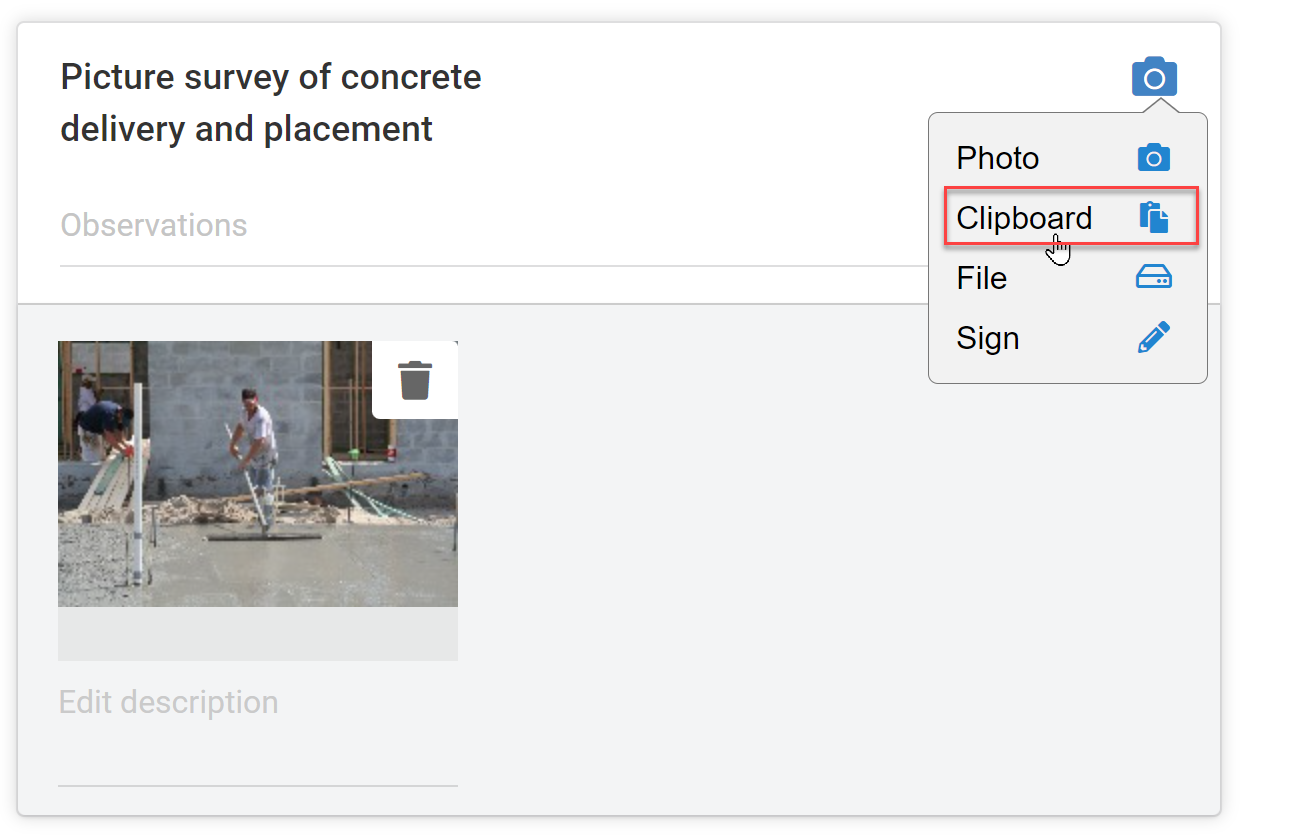 Setup Activity Logs
The setup activity logs introduced recently have expanded coverage. Rich information logs enable you to track setup activity for users, projects, checklists, responsible parties and preferences. This enhances application security, accountability, and explanations of why something changed.
New checklist setup improvements
Thanks for your suggestions! Numerous small refinements make the setup screens overall easier and more intuitive to use.